Tiffany & Co Launches $50,000 CryptoPunk NFTs


Email
Print
August 02, 22 by John Jeffay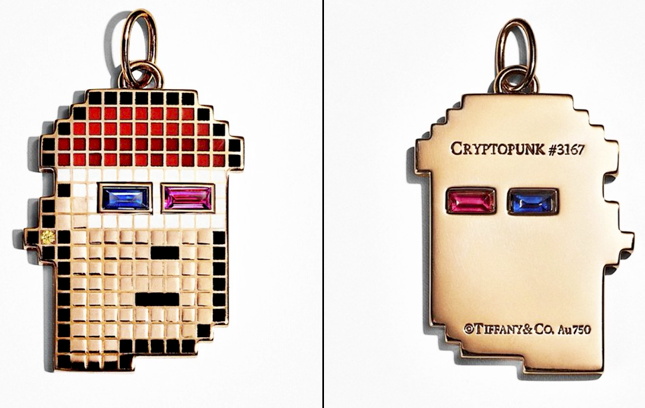 (IDEX Online) – Tiffany & Co is selling limited edition pendants to owners of CryptoPunks – a set of 10,000 unique and collectible Ethereum blockchain characters.
The jeweler says it's taking NFTs  (non fungible tokens) to "the next level" by creating NFTiffs, or replicas of the virtual CryptoPunk designs.
Each one will have at least 30 stones, among them diamonds and colored gemstones.
Tiffany & Co says it will produce only 250 of the pendants, each priced at 30 ETH, equivalent to just under $50,000.
Sales of CryptoPunks since they were launched in June 2017 now totals $1.84bn. The cheapest is currently available for just under $121,000.
In April, Alexandre Arnault, executive vice president of product and communications, tweeted an image of the first Tiffany CryptoPunk (pictured) and asked his 21,000 followers to vote on whether they should produce more. Over 80 per cent said yes.