This Week in Coins: Bitcoin and Ethereum Set All-Time Highs, Altcoins Rally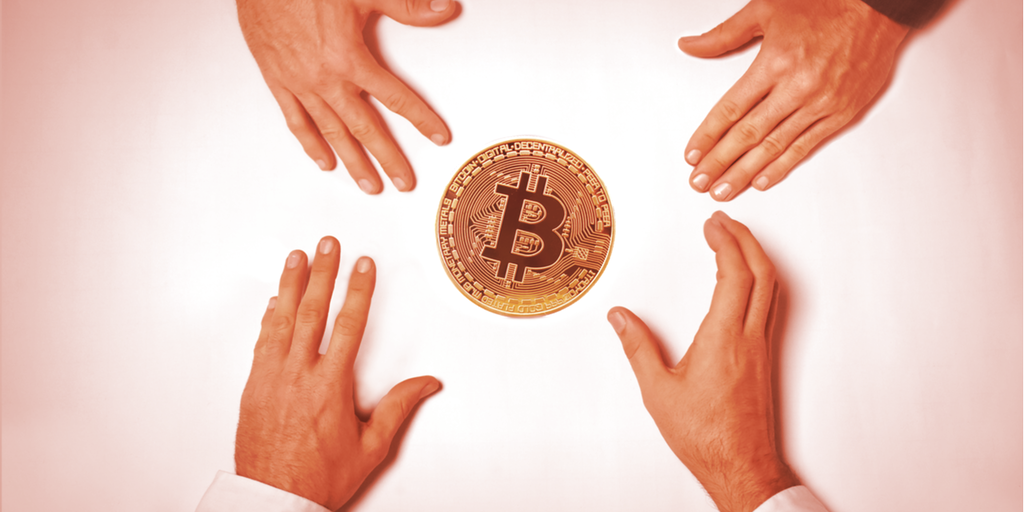 This week in the crypto market, the top two coins Bitcoin and Ethereum set new all-time highs.
On Wednesday the Bitcoin tsunami loomed up higher than it ever had before, broke, and fell back down, but not before setting a new high watermark of $66,930.
The reason? After more than eight years of proposals by the crypto community, the United States Securities and Exchange Commission finally approved a Bitcoin-related Exchange Traded Fund, or ETF. But theres a caveat.
An ETF is a regulated investment vehicle that allows investors to gain exposure to Bitcoin directly on a stock exchange without buying it outright. Regulation attracts institutional investors who are uninterested in trading Bitcoin directly on unregulated exchanges.
Four Bitcoin ETFs were already being traded in Canada before the SEC approved the ProShares Bitcoin futures ETF, and therein lies the rub: its not an ETF pegged to the price of Bitcoin, but to shares in contracts to buy Bitcoin in the future.
This means that the first American Bitcoin ETF isnt quite an entry-level product in crypto. Its for professional traders familiar with quirks like backwardation and contango. Still, that didnt stop the ETF from closing its inaugural day with trading volumes of a billion dollars. Bloomberg ETF analyst Eric Balchunas tweeted it def defied our expectations.
$BITO just about at $1b in total volume today (curr $993m but trades still trickling in). Easily the biggest Day One of any ETF in terms of 'natural' volume. It also traded more than 99.5% of all ETFs (incl some bigs like $DIA, $ARKK, $SLV). It def defied our expectations.. pic.twitter.com/rWIPSAJboT

Eric Balchunas (@EricBalchunas) October 19, 2021
More ETFs will follow. Yesterday, news broke that the SEC had approved a second Bitcoin futures ETF in the US. Like the Proshares ETF, Valkyries Bitcoin Strategy ETF will also track the prices of Bitcoin futures traded on the Chicago Mercantile Exchange.
Ethereum followed Bitcoins rally with a rally of its own. The worlds second-largest cryptocurrency set a new all-time high the day after Bitcoin did. On Thursday it hit $4,366.
The prices of both have begun to pull back. Over the last 24 hours, Bitcoin has sunk nearly 3% to settle on $61,548. Ethereum lost 2% of its market value and currently trades at $4,039.
How did altcoins fare this week?
But the biggest growth was experienced in the altcoin sector: Solana grew 20%, while Terra and Avalanche both added more than 10% to their value.
Solana didnt move much overnight. Its still priced at around $201, but in the last seven days, Solana grew by 23%, making it the biggest grower in the top twenty this week.
Solanas rally comes at a time when the total value locked in decentralized finance (DeFi) protocols on the network exceeded $12.7 billion, according to data aggregator DeFiLlama.
Decentralized finance (DeFi) refers to various protocols built atop a blockchain which allow people to loan funds, earn interest, swap tokens and, in other myriad ways, to put their money to work.
DeFi came about after Ethereum popularized the smart contract. Smart contracts are the beating heart of every DeFi protocol. Since theyre self-executing strings of code, users dont have to rely on third-party intermediaries to help broker their transactions or honour their contracts.
Terraform Labss LUNA also experienced a major seven-day growth spurt. Its currently up 11% from this time last week and is worth $42.30.
LUNA is integral to maintaining the value of Terraform Labs US dollar-pegged stablecoin Terra USD. Most stablecoins are backed by fiat currencies with stable reserves, like hard cash or bonds, but the price of Terra USD is maintained through a mechanism where LUNA is burned (destroyed) or minted to maintain the peg to the US dollar.
Terra recently completed three massive upgrades to its blockchain: Wormhole, Columbus-5, and the integration with the Inter-Blockchain Communication protocol. All three upgrades are geared around increasing the networks cross-chain interoperability.
Lastly, Avalanche grew 12% over the last week to hit a price of $65.92. Avalanche is another blockchain that supports smart contracts. At the end of last month it was listed on Coinbase.
On Thursday, Avalanche took to the racetracks to sponsor Formula E team Andretti, starting with Season 8 of the ABB FIA Formula E World Championship. The sponsorship is a multi-year agreement, and its the first time a blockchain company has sponsored a Formula E team.
In sum, Bitcoins big week was a big week for the whole industry. Crypto curious-yet-cautious investors got a leg up with the SECs Proshares Bitcoin Futures ETF. Its a small step for Bitcoin, but a significant milestone in the growing acceptance of crypto.
Disclaimer
The views and opinions expressed by the author are for informational purposes only and do not constitute financial, investment, or other advice.