These top five DeFi categories could take off like Liquid Staking Derivatives LDO and RPL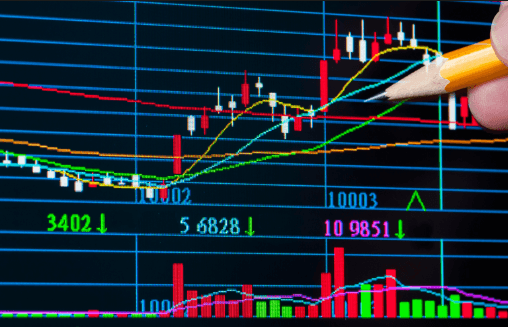 DeFi tokens in the Liquid Staking ecosystem like Lido Finance (LDO) and Rocket Pool (RPL) yielded 95% and 30% for holders over the past two weeks. 
Other categories in DeFi with opportunities for crypto traders: zk-EVMs, decentralized DeFi options, stablecoins, real yield and AI tokens.
Experts believe that the bear market is conducive for protocols with actual demand and revenue in the DeFi ecosystem. 
Liquid Staking Derivatives allow investors to generate returns on their staked assets while using them as a collateral in popular DeFi protocols. One of the key concerns among traders is that Liquid Staking Derivatives resemble a security and therefore potentially subject to regulatory scrutiny. 
Experts have identified several categories in the DeFi ecosystem that could witness a similar explosive breakout as Lido Finance (LDO) and Rocket Pool (RPL) both of which have seen double digit percentage gains over the last fortnight. 
Also read: Ethereum Shanghai Upgrade: Guide to the ETH hard fork, unstaking and liquid staking projects
DeFi categories with potential for an explosive bull run
While Liquid Staking Derivatives protocols Lido Finance (LDO) and Rocket Pool (RPL) exploded with 95% and 30% gains over the past two weeks. In crypto lingo, market participants are experiencing the Fear Of Missing Out (FOMO), as LDO and RPL tokens shoot for the moon. 
Thor Hartvigsen, crypto analyst and trader argues that there are several parallel DeFi narratives with similar bullish potential in 2023. The expert shared five trends for traders: 
zk-EVMs, a virtual machine that executes smart contracts in a way that is compatible with zero-knowledge-proof computation, and rollups. Total Value Locked (TVL) and user dominance on Arbitrum and Optimism have increased, when compared to layer-1 altcoins. zk-EVM is a DeFi protocol that utilizes zero-knowledge proofs and has scaling potential.
Arbitrum and Optimism
The expert asks traders to keep their eyes peeled for the release of the zkSync token, for bullish potential.
Decentralized options in DeFi-OpFi is the second category that has led the wave of decentralized perpetual trading in 2022. Native tokens in this category, like GMX, which yielded nearly 20% gains over the past year. 
Hartvigsen believes protocols that launch stablecoins have bullish potential in 2023. The Frax Protocol introduced the concept of a stablecoin partially backed by collateral and partially stabilized algorithmically. Frax Share (FXS), one of the tokens of the Frax Finance ecosystem, is one of the DeFi tokens to watch in 2023. The Aave ecosystem's AAVE yielded 15% gains over the past week.
Real Yield tokens like GMX, a utility and governance token, are likely to witness higher adoption in 2023, fueling a bullish narrative among traders. 
Experts believe AI tokens could witness a bull run similar to the metaverse tokens in 2021.The technology is set to ease the accessibility of crypto and assets like GRT, OCEAN and FET rank in the top DeFi cryptocurrencies with bullish potential.
Top AI tokens
As liquid staking tokens continue gaining acceptance closer to the Shanghai hard fork and ETH token unlock, the above mentioned DeFi categories could yield returns for market participants.