Solana Creates $100M Fund For South Korean Crypto Projects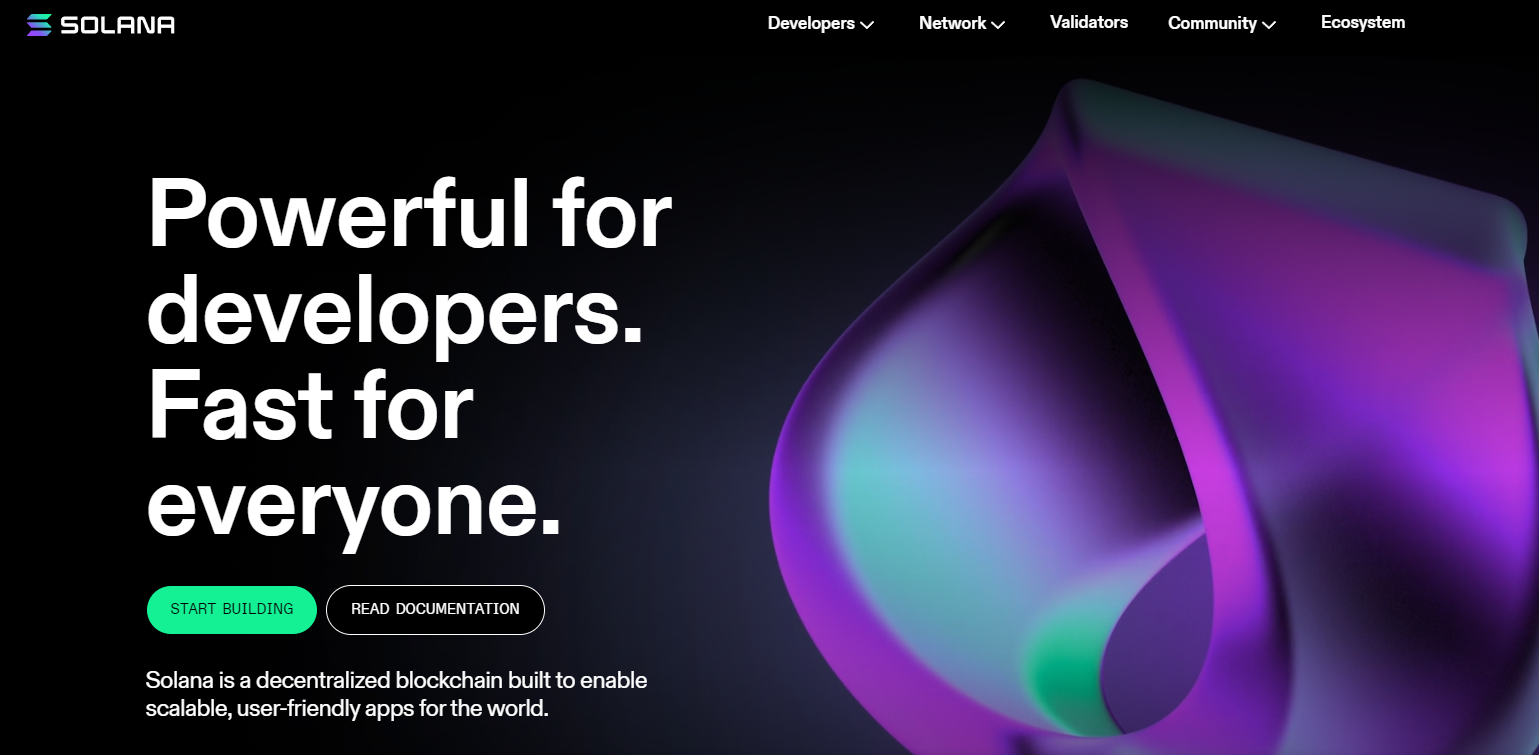 Solana has decided to pump in a generous $100M into South Korean crypto startups, to further expedite its expansion.
The world's fastest blockchain is looking to invest and focus on developer markets by pumping in the money. Even though the crypto markets remain a little volatile investors and users aren't backing out from investing in cryptocurrencies and other blockchain-related projects.
Solana is one of the major players in the market at the moment who is investing in space in a quite bullish way. What does the $100 million fund involve & how it can help Solana expand? Let us find out.
The $100M Solana Fund for South Korea
Solana Ventures and Solana Foundation have set up a $100 million investment and grant fund to deploy their investment into the South Korean web3 startups and projects across all verticals.
The general manager of games at Solana Labs, Johnny Lee, told TechCrunch in a statement about their future endeavours and areas of focus. "A big portion of Korea's gaming industry is moving into web3," he mentioned in a statement. "We want to be flexible; there's a wide range of project sizes, team sizes, so some of our investments will be venture-sized checks."
Further, adding to the statement, Lee mentioned how gaming and NFTs account for the majority of activity Solana is eyeing in South Korea. All of it makes the country a perfect fit for web3 and related activities.
The fund is backed by the Solana community treasury along with the fund's capital, as communicated by Austin Federa, head of communication at Solana Labs.
Future-First Approach for Solana?
Johnny Lee further predicts that the Solana blockchain will be hosting a number of "high-quality and fun games" in the second half of 2022. He said, the games hosted on Solana will have the potential to alter the current perception around play-to-earn games, which many say aren't fun.
"We're confident that this is about to change", says Lee about this perception. In the longer run, Johnny Lee is of the notion that web3 games will be adopted similar to how free-to-play on mobile devices usually are.
Citing his confidence on the matter, he said "Free-to-play adoption probably took eight years, so if we say it'll take four years for web3 games to be the dominant revenue model, I'm pretty comfortable with that".
Solana: A Project With Bright Future Prospects
The creators behind Solana always aimed toward Solana having a worldwide future and prospect. Solana has been at the forefront due to its fast speeds and low costs, which in turn are its USPs.


Within a span of just two years, Solana has been able to attract a lot of talent and investment. Due to this, it has been able to undertake a lot of new projects.
Some of the major projects undertaken by Solana include Star Atlas, which is a blockchain-based multiplayer exploration game. This game intends to build its own economy within the metaverse. It will allow the users of the game to earn ATLAS tokens simply from the players and succeed in the game.
Another such game is Raydium, which is an automated market consisting of many users. It benefits from the Solana blockchain's fast speeds and low-cost transactions. This gives it an edge over its Ethereum-based competitors.
Amongst others, Serum, GARI Network and Audius are other blockchain projects that are making waves within the Solana crypto space, with each of them carrying massive potential.
Buy Solana on eToro
Your capital is at risk.
Is South Korea an Upcoming Hub For Crypto Players?
South Korea has been betting big on non-blockchain and web3, and it's quite evident.
One of the biggest testament to it is the fact that the current South Korean President Yoon Suk-yeol recently won the presidential elections in the country. His pro-crypto stance made him a favourite amongst the South Korean youth. Moreover, his technology-focused approach drove him to victory.
His one of the major election promises was to increase the capital gains tax threshold on Bitcoin and other cryptocurrencies from $2,000 to $40,000, making it the most generous tax-free allowance in the world.
Irrespective of that, the country has been investing big into the metaverse, with more than $177 million in the picture. The country's crypto-friendly attitude and a large market of developers are making it a favourite amongst various blockchain projects and companies.
Read more
Lucky Block – Our Recommended Crypto of 2022
New Crypto Games Platform
Featured in Forbes, Nasdaq.com, Yahoo Finance
LBLOCK Token Up 1000%+ From Presale
Listed on Pancakeswap, LBank
Free Tickets to Jackpot Prize Draws for Holders
Passive Income Rewards – Play to Earn Utility
10,000 NFTs Minted in 2022 – Now on NFTLaunchpad.com
$1 Million NFT Jackpot in May 2022
Worldwide Decentralized Competitions
Cryptoassets are a highly volatile unregulated investment product. No UK or EU investor protection.