Ripple Executives Cleared of SEC Charges in Landmark Decision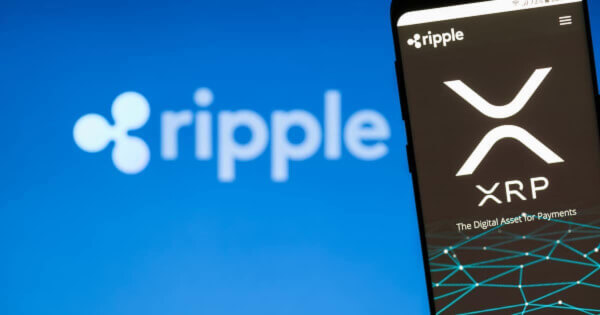 Ripple, a major player in the business blockchain and cryptocurrency solution markets, has made an important announcement about a successful court battle. Both of the company's top executives, Brad Garlinghouse and Chris Larsen, were cleared of all allegations brought against them by the SEC. Following a vote, the Commission decided to reject these claims "with prejudice," bringing to an official close a protracted legal struggle that had been going on since December 22, 2020 when it first began.
In a statement on the case, Garlinghouse said, "Rather than targeting criminals exploiting customer funds on offshore exchanges, the SEC pursued us, who are operating a regulated business within the United States."
The Timeline of the Case
The Securities and Exchange Commission (SEC) initiated this action by filing a civil complaint against Ripple and its senior executives in the latter half of the year 2020. Although no claims of fraud were made, the primary contention was that XRP, the digital currency provided by Ripple, ought to have been registered as a security. This was the major point. An important turning point occurred in July 2023, when a court decided that XRP was not a security. This decision made it more difficult for the SEC to maintain its stance. After this, in October, a verdict was issued that denied the SEC's request for an appeal, which further weakened their case.
Possible Consequences for the Cryptocurrency Industry
The regulatory environment for cryptocurrencies in the United States has been significantly impacted as a result of the hostile position taken by the SEC regarding Ripple. Recent sources indicate that as of the third quarter of 2023, approximately 90 percent of Ripple's commercial operations are now carried out outside of the United States. Chris Larsen made the following observation about the situation: "We are legally vindicated, but the ordeal has raised serious industry-wide concerns."
The Company's Future Goals and Focus on the Global Market
Ripple has emphasised that its quest for a regulated crypto ecosystem in the United States is far from done, despite the fact that it has recently won a number of judicial triumphs. The company is continuing its proactive engagement in talks with politicians and regulators located all over the world in an effort to influence the future of digital assets in a responsible manner.
While Ripple is busy rejoicing over its most recent victory, the actions of the SEC have stoked discussions over the efficacy and clarity of regulatory oversight. The action involving Ripple might set a precedent for the SEC's future contacts with other crypto firms, highlighting the need of a more unified approach to regulatory policy.
Image source: Shutterstock
This article was originally reported on Blockchain News.