Nasdaq-listed Northern Trust Boosts Digital Carbon Credit with Blockchain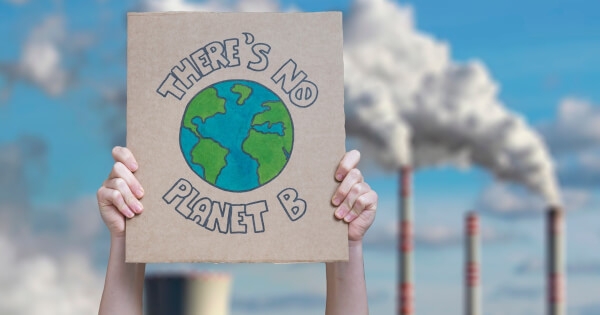 Northern Trust (Nasdaq: NTRS) has unveiled its pioneering digital platform tailored for institutional voluntary carbon credit transactions. This initiative, deeply rooted in private ledger digital blockchain technology, is poised to revolutionize the carbon credit market. By bridging the gap between institutional buyers and project developers, Northern Trust aims to streamline and digitize the traditionally complex carbon credit transaction process.
For years, the carbon credit market has played an important role in combating global climate change, enabling companies to counterbalance their carbon footprints by funding eco-friendly initiatives. Yet, this market has grappled with issues related to clarity, operational efficiency, and ease of access. Northern Trust's digital platform seeks to address these challenges head-on, offering a more transparent and efficient way for institutional buyers to access carbon credits from leading project developers.
Key Collaborations and Features
The development of this groundbreaking platform wasn't a solitary endeavor. Northern Trust collaborated with notable carbon avoidance and removal project developers, including Go Balance Limited and ReGen III (TSXV: GIII). These partnerships underscore Northern Trust's commitment to fostering a robust and inclusive carbon credit ecosystem.
One of the standout features of the platform is its ability to facilitate online transactions. Legal agreements, a cornerstone of any transactional process, are innovatively formed using smart contracts through the Avvoka legal contract tool. This ensures not only a seamless transfer but also a transparent and efficient settlement of digital credits for fiat currency. The use of blockchain technology further enhances transparency, giving both buyers and project developers unparalleled visibility and confidence throughout the carbon credit transaction lifecycle.
Pete Cherecwich, president of Asset Servicing at Northern Trust, emphasized the platform's potential, stating, "This new development represents a significant milestone toward delivering a market-leading platform able to support a diverse range of digital assets."
Looking Ahead
The future looks promising for Northern Trust's digital carbon credit platform. With plans already in motion for further enhancements, the financial world eagerly anticipates the platform's first official live transaction, slated for late 2023. This initiative aligns seamlessly with Northern Trust's illustrious history of pioneering digital transformations in securities servicing. Their previous endeavors include the innovative use of blockchain technology in private equity fund administration in 2017 and the launch of the institutional-grade crypto asset custodian, Zodia Custody, in 2021.
In conclusion, Northern Trust's foray into the digital carbon credit space, backed by blockchain technology, is a testament to their commitment to innovation, environmental responsibility, and the future of finance. As the platform evolves, it holds the potential to reshape the carbon credit market, making it more accessible, transparent, and efficient for all stakeholders involved.
Disclaimer & Copyright Notice: The content of this article is for informational purposes only and is not intended as financial advice. Always consult with a professional before making any financial decisions. This material is the exclusive property of Blockchain.News. Unauthorized use, duplication, or distribution without express permission is prohibited. Proper credit and direction to the original content are required for any permitted use.
Image source: Shutterstock
This article was originally reported on Blockchain News.