L'Orals NYX Makeup Brand to Launch DAO, Ethereum NFTs to Redefine Beauty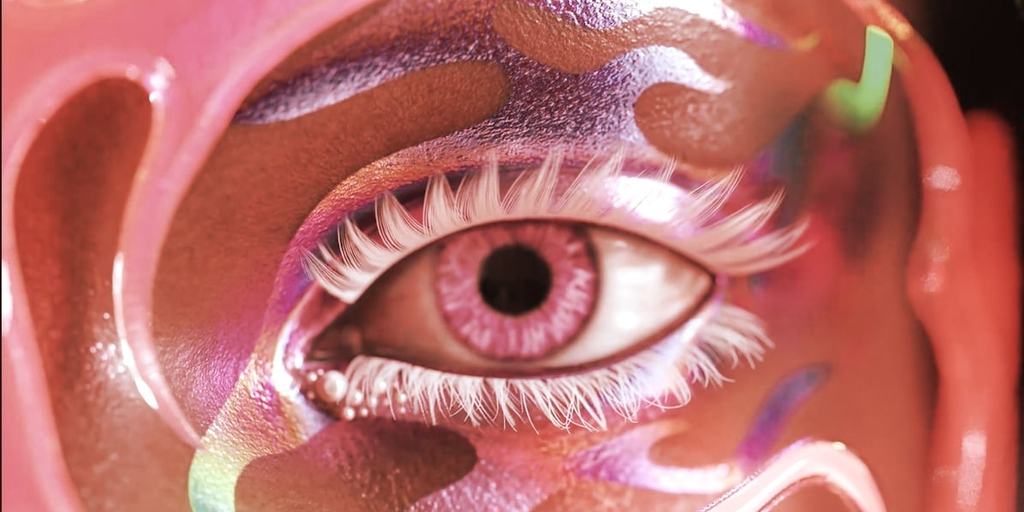 NYX Professional Makeup is launching an online beauty incubator in the form of a DAO called GORJS, as well as 1,000 Ethereum NFTs called the FKWME Pass, the L'Oral-owned brand announced Thursday.
GORJS, pronounced gorgeous, aims to set a precedent for what beauty will be in the metaverse, and lead the cultural conversation as it relates to the values of diversity, inclusivity, and accessibility, according to the DAOs litepaper, or technical explanation.
The DAO was first announced last June, but its finally launching in the near future with the same vision intact. The FKWME NFT passes will be released to the public on February 1, with a price of 0.19 ETHabout $290 each at present.
In a statement, NYX Global Brand President Yann Joffredo said GORJS was created to shine a light on 3D creators and give them a path to success within the Web3 ecosystem.
Joffredo sees digital makeup designs as being radically different from what's possible with physical cosmetics, because creators can go above and beyond with surreal elements that defy the laws of physics.
From extraterrestrial glass skin to morphing elemental lashes, makeup and digital fantasy are entwined in an aspirational, accessible way, Joffredo told Decrypt via email. In one instance, eyelashes might be stacked in a multi-tier beauty application norm; in Web3, they could dramatically flare into lifelike flames that dare the viewer to dream.
NYXs DAO, then, is a move beyond physical cosmetics sold at drug storesan exploration of what makeup means in the digital age of avatars and pseudonymity.
We believe that a new generation of Web3 creators will help redefine beauty, Joffredo told Decrypt.
This Web3 push also appears to be a move away from NYXs traditional diet of beauty influencer content, which typically consists of smartphone footage of creators applying makeup shared to Web2 social media platforms like TikTok, Twitter, and YouTube.
When asked how NYXs DAO and NFTs align with the brands demographic, Joffredo said that NYX has always been a pioneer in the digital and aspiring artistry space. Joffredo also said NYX has a history of supporting rising makeup creators and young creators in the beauty industry.
Despite the decline of the NFT market over the past several months, Joffredo believes GORJS will still be able to deliver on its ambitious vision.
The Ethereum DAOs members will use non-transferable GORJS governance tokenscapped at a total supply of 100 millionas voting chips for various DAO proposals and projects. A DAO, or decentralized autonomous organization, is a group of crypto enthusiasts who attempt collective governance over pooled resources using tokens for community voting.
In an ideal DAO structure, there is no single entity that holds all the power, and the community is able to execute on a common goal or missionwhether it's supporting a protocol, collecting valuable assets, etc.using a more egalitarian power structure instead of a top-down one.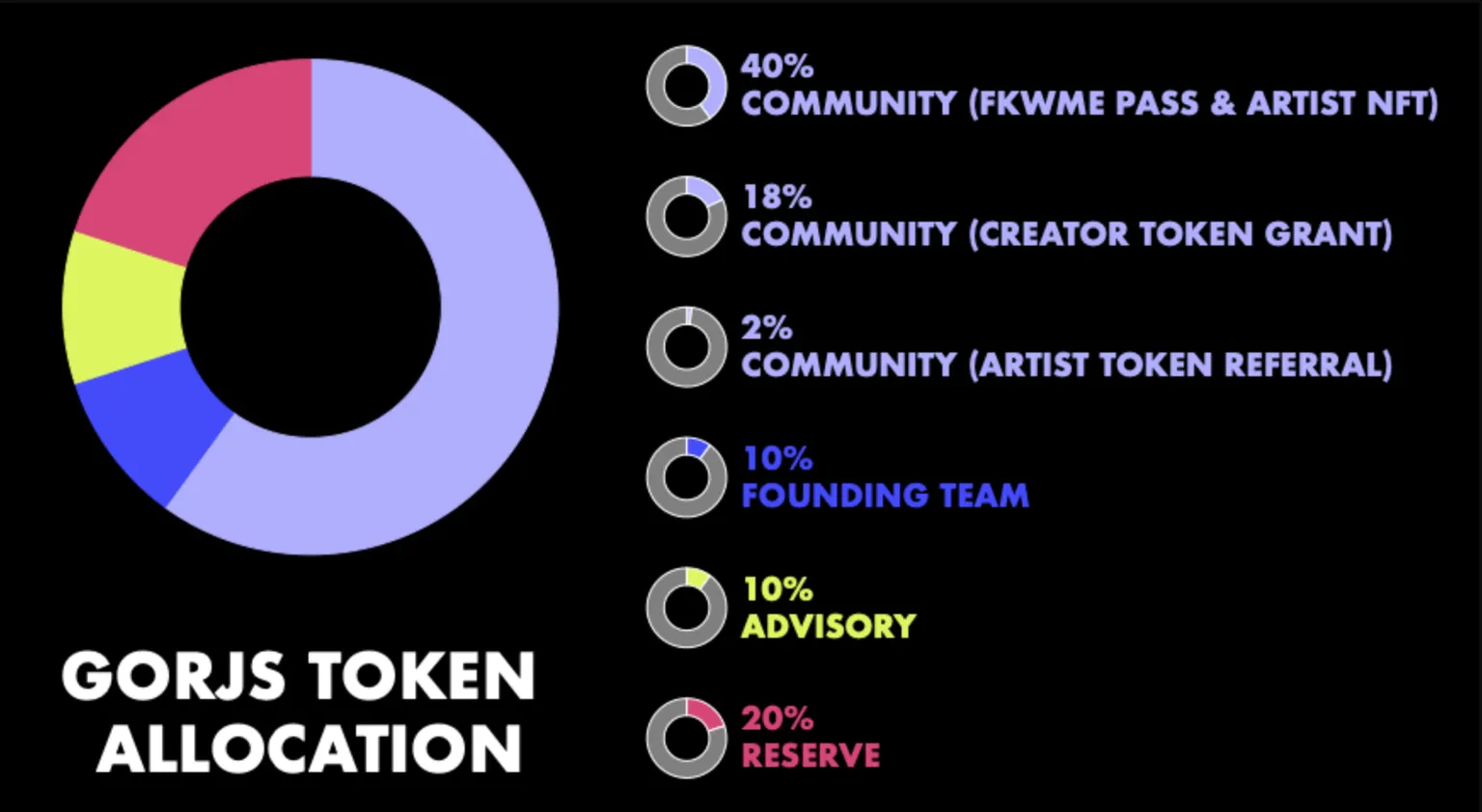 DAO members can earn the soulbound GORJS tokens in a variety of ways, including by purchasing a FKWME Pass NFT (pronounced fuck with me). If a token is soulbound, it means its non-transferable and cannot be moved from the holders wallet.
Joffredo told Decrypt the FKWME name was chosen because its a casual phrase used when you want others to share the same vision as you: to join you, connect with you, and vibe with you on a social level.
The NFT automatically grants the holder a daily yield of GORJS tokens, and also allowlists the holder for future NFT airdrops and exclusive future sales. The DAO will also offer an NFT minting tool, allowing members to mint their art through its site.
GORJS founding members include NYXs Joffredo, NYX Global VP of Digital and Ecommerce Matthieu Guerin, and three other NYX executives. Each NYX executive will hold 2% of the total token supply at launch.
The DAO also has a number of Web3-focused executives on its advisory team, including The Sandbox co-founder Sebastien Borget, Ready Player Me founder Timmu Toke, Polygon Labs Metaverse Lead Brian Trunzo, and Amber Ward, CEO of creative agency Invisible North.
I decided to join as [an] advisor because they are genuinely purpose-driven, Borget told Decrypt in a message. I believe they have designed a DAO system which truly benefits the digital talent, creators, and artists.
Ward told Decrypt that NYX isnt necessarily trying to target its retail customer base with its Web3 efforts.
The primary demographic for GORJS is creators and digital artists who are native to Web3, Ward said in a message. This is a niche, long-term play.
The DAOs litepaper suggests it may lean heavily into artist referrals to grow its community, rewarding those who successfully bring their creative friends into the DAO with GORJS tokens.
While this could be interpreted as a type of multi-level marketing (MLM) scheme, thats apparently not the case here because GORJS tokens cannot be converted into real funds. More referrals wont give members money directly, but it could lead to more individual power in the DAO.
The litepaper also explicitly states that GORJS tokens are not an investment and under no circumstances are tokens able to be exchanged for any LOreal equities, securities, or currency.
Borget told Decrypt that the soulbound nature of the GORJS token solves what otherwise could lead to governance token speculation, which crypto founders like Ethereums Vitalik Buterin have disparaged in recent months.
The governance is truly meant to be a recommendation engine through relying on [soulbound tokens] that cannot be sold, and hence does not risk becoming a financial instrument, Borget said.
NYXs dive into Web3 aligns with parent company L'Orals fascination with crypto. L'Oral is already involved in the metaverse and digital community-building space, having invested in metaverse startup Digital Village through its VC arm, Bold. Its also no surprise that NYX has entered Web3, considering L'Orals 17 trademark applications filed last year for NFTs and blockchain uses for its brands including NYX, Kiehls, and Urban Decay.
As NYX moves forward with its Web3 plans, it remains unclear whether the average NYX customer is interested in cryptoor whether NYXs Web3 world will garner a new demographic of users entirely.
Editor's note: This article was updated after publication to correct the list of project advisors following a last-minute change to the announcement materials.
Stay on top of crypto news, get daily updates in your inbox.