LDO Price Makes Another Spike, Lido's DeFi Dominance Hits 17%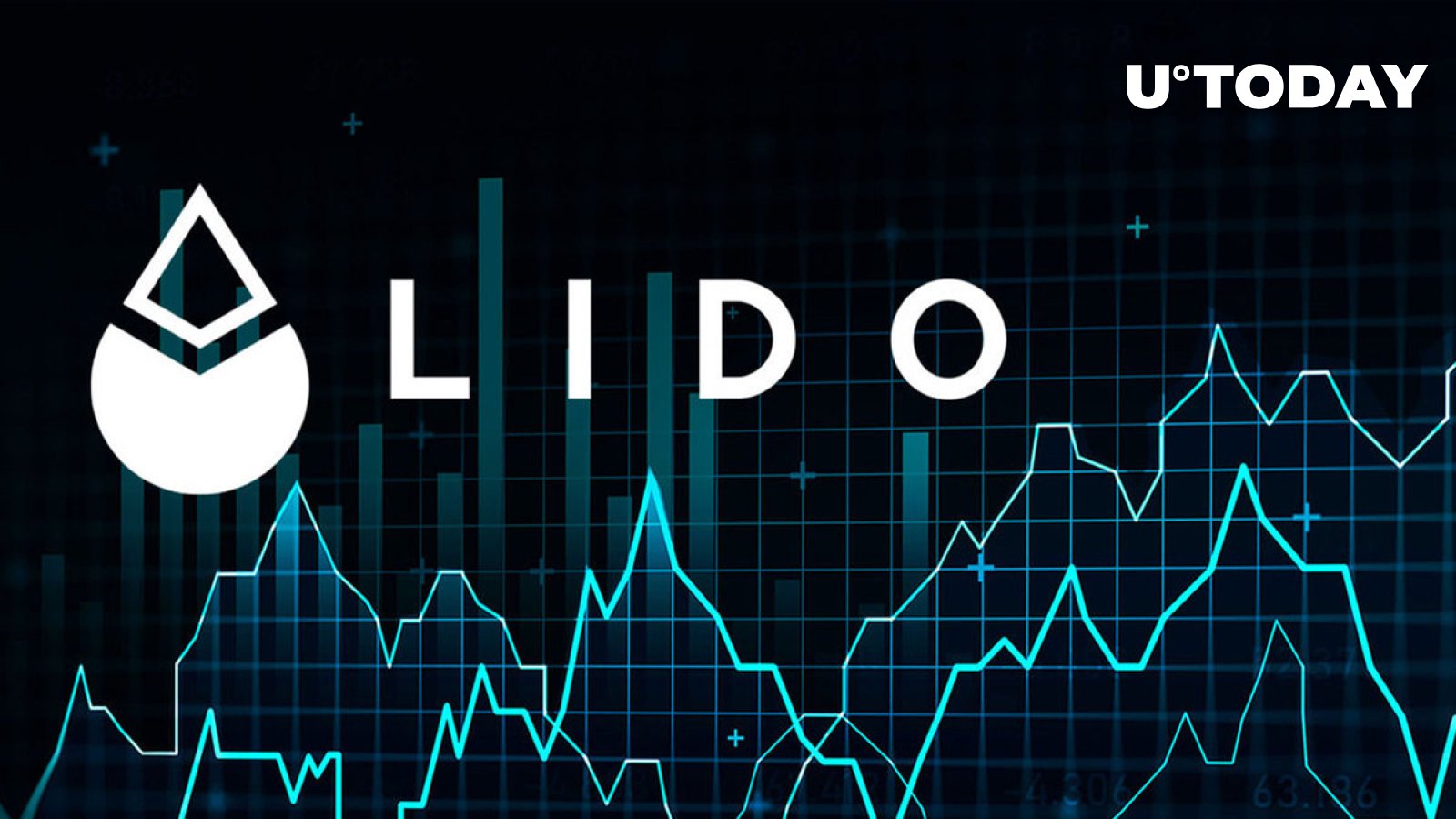 Gamza Khanzadaev
Lido DAO token (LDO) can't stop soaring as Ethereum liquid staking provider's total value locked reaches $8.2 billion
Disclaimer: The opinion expressed here is not investment advice it is provided for informational purposes only. It does not necessarily reflect the opinion of U.Today. Every investment and all trading involves risk, so you should always perform your own research prior to making decisions. We do not recommend investing money you cannot afford to lose.
The Lido DAO token continues to gain momentum, posting gains of more than 8% during the day. With LDO up 23.5% cumulatively since the start of the week and up 185% in January, it is one of the most profitable major crypto assets of the month overall. The last time this kind of growth for the token of the decentralized autonomous organization that runs the largest DeFi protocol was seen was in September, ahead of Ethereum's move to the proof-of-stake concept.
According to DefiLlama, with a total value locked at $8.23 billion, Lido is right now the most dominant protocol in the decentralized finance field. Its current dominance rate is 17.4%, in a $47.3 billion market. Of course it is to be expected that with the greening of cryptocurrency prices, the TVL of all protocols has also turned green, but even here Lido has outperformed all of its competitors, from small to large, with a monthly growth rate of 38%.
Currently there are 832.97 million LDO in circulation out of the one billion tokens available, entitling holders to participate in the Lido DAO. However, the market capitalization of the project is still 3.7 times less than the blocked value, and the LDO price is 56.2% below its all-time high.