Kazakhstan Gets Closer to Legalizing Digital Currencies: Report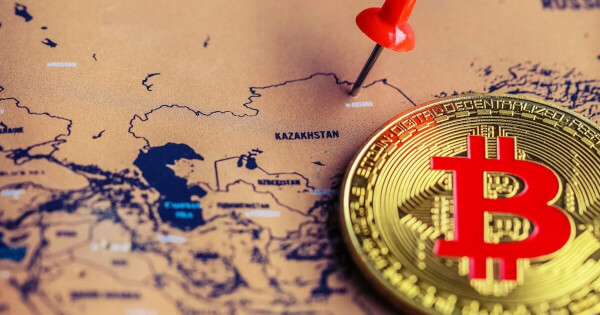 Central Asian country Kazakhstan is closer to legalizing digital currencies as President Kassym-Jomart Tokayev has doubled down on his interest in making the country a leader in digital technologies.
As reported by local media, Informburo, the government is building its interest in creating a platform that can aid the conversion of cryptocurrencies to fiat in the Astana International Financial Centre (AIFC). This projected capability is billed to extend the country's grip in the crypto world as it also intends to intensify its efforts in the crypto mining ecosystem.
"Currency conversion is already being carried out at the site of the Astana International Financial Center under a special pilot project. For this, quite innovative changes were made to national legislation and the regulatory environment. And we are ready to go further. If this financial instrument shows its further demand and security, then it will certainly receive full legal recognition," Kassym-Jomart Tokayev said at the Digital Bridge 2022 international technology forum.
The projection of Kazakhstan to deepen its foothold in the crypto world started years ago, and the country projected it would attract close to $1 billion in investments, as revealed back in 2020. Over the past couple of years, Kazakhstan has shown it is more welcoming to crypto service providers when compared to some of its closest neighbours. 
President Tokayev signed a Memorandum of Understanding (MoU) with Binance exchange when he and the trading platform's CEO, Changpeng Zhao, met back in May this year. The commitment of the MoU is many. However, a major focus was to help develop the digital economy of Kazakhstan.
Beyond the direct involvement with privately issued cryptocurrencies and their broader ecosystem, Kazakhstan is also heavily invested in its Central Bank Digital Currency (CBDC) project. The nation launched the public consultation on the e-currency project in May.
With licenses and approvals to operate being granted to key industry stakeholders like Binance, Kazakhstan is inching towards becoming a major crypto hub in the next couple of years.
Image source: Shutterstock
This article was originally reported on Blockchain News.