Is OANDA the Best FTX Alternative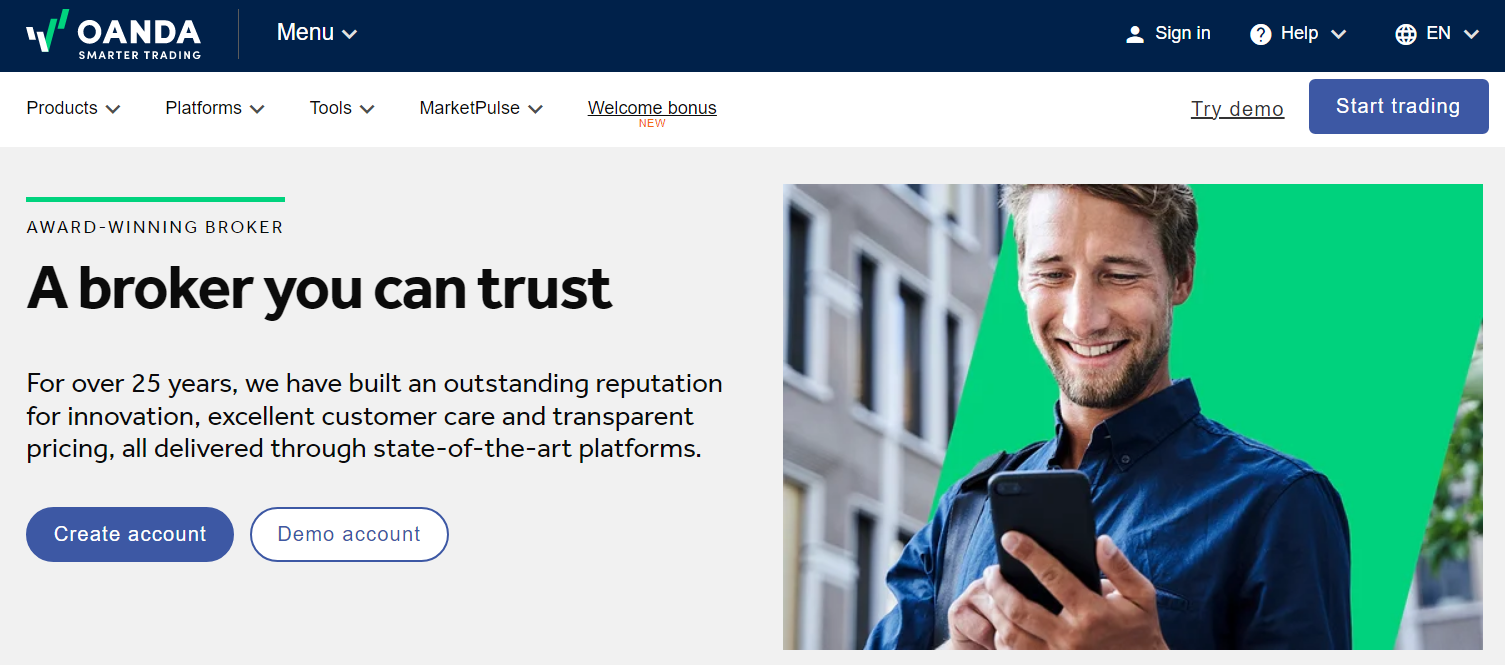 Many crypto traders are now looking for FTX alternatives, i.e. safe trading platforms for cryptocurrency with no insolvency issues.
As the oanda.com website states, OANDA corporation have led the trading industry for over 25 years, in comparison to the now bankrupt and defunct FTX (and FTX US) which was founded in 2019. In that time they've built up an 'outstanding reputation for innovation, excellent customer care and transparent pricing, all delivered through state of the art platforms'.
What many don't know however is OANDA Corporation, which made its name first as a forex trading platform, also now supports cryptocurrency trading.
OANDA – Best FTX Alternative
The OANDA platform currently supports 13 popular cryptocurrencies, traded against the US dollar:
Bitcoin (BTC)
Bitcoin Cash (BCH)
Ethereum (ETH)
Litecoin (LTC)
Binance Coin (BNB)
Cardano (ADA)
Chainlink (LINK)
Dogecoin (DOGE)
Polkadot (DOT)
EOS (EOS)
Stellar (XLM)
Tezos (XTZ)
Uniswap (UNI)
At the time of writing the spread on those assets is as follows: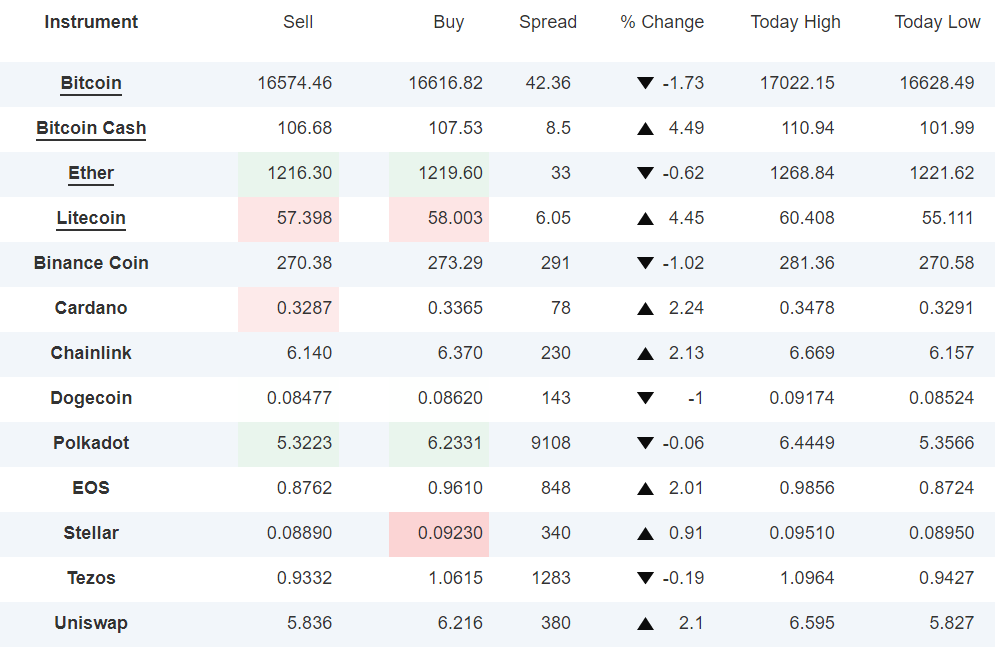 Crypto prices are currently low after the recent market downturn, exacerbated by the FTX collapse. Many investors expect a bounce and are beginning to open long positions before the next bull cycle.
Uniswap in particular has been tipped to perform well, being the native token of a decentralized exchange (DEX) which traders are increasing favoring.
As well as cryptocurrency assets and FX trading, OANDA's other trading markets include indices, metals, shares and commodities. Their MarketPulse blog also offers a rundown of what's happening in the financial markets and tips on where to invest.
OANDA has positioned itself well to be a worthy FTX alternative, winning multiple awards including Most Popular Broker 2021 (awarded by TradingView) and Best Trading Tools (Online Personal Wealth Awards 2021).
Learn more in our full OANDA review, where dive into the platform in depth.
Visit OANDA
OANDA Corporation is regulated by the CFTC/NFA (Member ID: 0325821). CFDs are not available to residents in the United States.