Indian Crypto Community Faces Brain Drain, Blames Unclear Regulations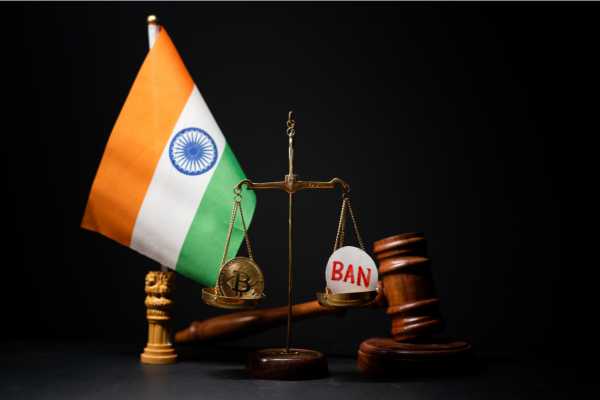 The company said that it is a remote-first organization, although the exchanges operations continue from its Mumbai headquarters, . Sameer Mhatre, CTO and the companys third co-founder, would reportedly lead the exchange from India.
In the wake of the Indian government imposing a 30% crypto tax and 1% TDS, among other tight clampdowns, WazirX moving its headquarters to Dubai would be a significant development. The imposition of tax has caused trading volume to drop across all crypto exchanges in India.
ZebPay exchange, operating almost half of all crypto transactions in the country in 2018, shuttered operations and moved to Singapore. Another crypto platform Vauld had a similar story of setting up its operations in Singapore to hedge against regulatory uncertainty.
New tax rules burden Indian exchanges
According to the Indian Express report, top management of crypto and Web3 companies in the country are fleeing to Dubai and Singapore in a bid to find a more crypto-friendly atmosphere.
A top official from Indias largest crypto trading platform noted that the bear market is the phase for crypto companies to build products and solutions. The official noted,
We are in a bear market right now, and this is the time when products and solutions are built. Some of the biggest companies in the Web 2.0 space, like Google and Facebook, were also built during a slowdown phase. This is why many people who are building crypto and Web 3.0 products are moving to jurisdictions with more policy clarity.
Per a recent Economic Times report, around 30 to 50 Indian crypto and blockchain entrepreneurs and founders run their businesses out of countries like Dubai and Singapore.
The return of the Reserve Bank of Indias (RBI) push for a crypto ban, similar to its de facto ban in 2018, has contributed to extending the brain drain, local industry stakeholders said.
Akshay Aggarwal, the co-founder of crypto community Blockchained India, told Forkast,
The country is probably suffering more because of the uncertain stance than anything else. The builders are moving out to register headquarters and pay taxes in foreign jurisdictions.
Siddharth Sogani, founder and CEO of Crebaco, which performs cryptocurrency and blockchain research, recently tweeted that India would see the largest brain drain in history in the next 8-12 months.
India will see the biggest brain drain in history in the next 8 to 12 months. Making #crypto difficult is not going to stop innovation. The smarties will move offshore!
And you know what, these smarties will make billion-dollar enterprises in the crypto space!#Bitcoin

Sidharth Sogani (@sidharthsogani) March 22, 2022
Polygon co-founder Sandeep Nailwal is among the talent pool who moved out of India in 2020. He noted that the mass brain drain is absolutely crazy.
It doesnt make sense for us or any team to expose their protocols to local risks.