IMF Emphasizes Digitalization in Financial Inclusion Agenda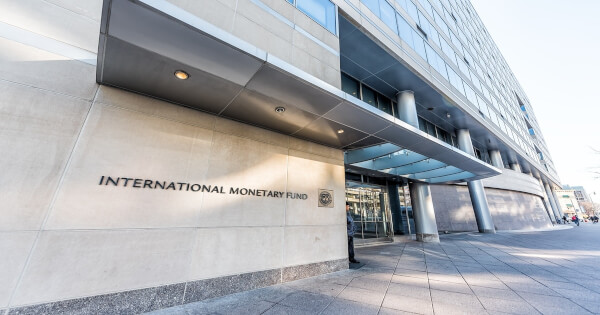 IMF Managing Director Kristalina Georgieva highlighted the role of digitalization in enhancing financial inclusion during a recent conference held in Marrakesh, Morocco. While advocating for comprehensive national strategies for financial inclusion, Georgieva also warned about the risks associated with digital financial services. This comes at a time when the IMF is actively involved in exploring cryptographic concepts and has recently presented a crypto-risk assessment matrix.
Speaking at the conference organized by the International Monetary Fund (IMF) focused on financial inclusion, Georgieva underscored the significance of digital tools in making financial services more accessible. "Digital is what moves help to people, investment, and the ability for the economy to accelerate," she stated. She referred to digital currency transfers in Togo as an example, which were implemented during the COVID-19 pandemic to facilitate financial assistance.
While championing the role of digitalization, Georgieva also issued a word of caution. She stressed the need for regulatory frameworks to manage the risks associated with digital financial services, especially regarding financial stability. Her comments align with the IMF's broader agenda, which includes rigorous scrutiny of cryptographic technologies that underpin digital assets.
The IMF is not a newcomer to the digital finance realm. On September 29th, the institution presented a crypto-risk assessment matrix, known as C-RAM, aimed at helping governments identify potential risks in digital asset operations. Moreover, in October, a "Synthesis paper" co-developed by the Bank for International Settlements (BIS) and the IMF received unanimous approval from the G20 Finance Ministers and Central Bank Governors, advocating for comprehensive regulation of cryptocurrencies rather than an outright ban.
As economies recover from the COVID-19 pandemic, the IMF is emphasizing the importance of digitalization, urging governments to focus on a future that is green, inclusive, and digitally advanced. The organization advocates for investments in green infrastructure, social assistance programs, and digitalization to foster equitable and sustainable recovery. The IMF is intensifying its policy advice on social protection and taxation, and has also launched a Climate Change Indicators Dashboard. On the digital front, it is exploring the macro-financial implications of digital currencies and the role of digitalization in financial inclusion. The IMF aims to help countries balance opportunities and risks in these key areas for a resilient recovery.
Image source: Shutterstock
This article was originally reported on Blockchain News.