HedgeUp (HDUP): The Safe Haven as Serum (SRM) Hits Rock Bottom
Place/Date: – January 14th, 2023 at 10:36 am UTC · 3 min read
Source: HedgeUp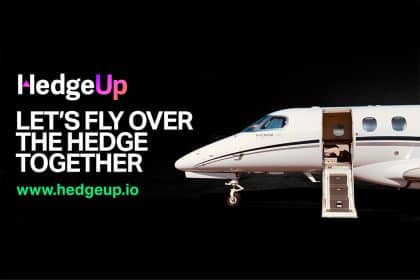 The most exciting thing about cryptocurrency investments is that they skyrocket in value when they explode. In 2021, we saw Solana increase in value by more than 10,000%. Meme token Shiba Inu shot up more than 40,000,000%.
Of course, 2022 has not gone nearly as well. Crypto entered a bear market, and prices of most major coins, such as Serum (SRM), fell significantly.
It is almost impossible to know with certainty which crypto is next to explode. However, we can pick out some tokens capitalizing on current trends, including decentralized finance, data storage, and digital payment solutions.
Serum (SRM) Hits Rock Bottom
Serum is a decentralized exchange software built on Solana where traders can buy and sell cryptocurrencies.
By being deployed on Solana, Serum can fully benefit from the speed and cost-effectiveness of transactions settled on its blockchain.
Central to Serums design is a decentralized order book run by smart contracts that aims to mirror traditional exchanges by matching buyers and sellers. This gives participants flexibility with pricing and order sizes when they submit orders to Serum, giving them complete control over their trading.
In this way, Serum is designed to operate a new decentralized exchange that intends to rival those built using an automated market maker (AMM) such as Sushi, Uniswap and Bancor.
Things went downhill for SRM in 2022, much as they did for the crypto market. The token experienced peaks and troughs in the first few months of the year, but following the de-pegging of the UST stablecoin and the collapse of the associated LUNA cryptocurrency, serum plunged to May 2022.
Things worsened in June 2022 when the Celsius Network (CEL) crypto lending platform canceled withdrawals, and SRM hit rock bottom.
HedgeUp (HDUP) is a Safe Haven for Investors
HedgeUp is the first crypto NFT Alternative Investment Marketplace. The platform enables its users to invest fractionally in alternative investment assets worldwide.
The company aims to challenge the status quo and bridge the gap between investors and non-traditional investment asset classes.
The alternative investment market has experienced tremendous growth over the last three years. HedgeUp hopes to further develop the industry by providing these services; exclusive access to equity NFT releases, online master classes, bonuses and staking rewards.
Indeed, this ground-breaking NFT breaks down the barriers of traditional investment, such as high capital start-up costs, slow burn returns, long completion times and expensive middle-men fees.
HedgeUp believes that NFTs can ignite a new wave of investors who can earn a passive income and make capital gains through their shares. Based on their alternative products such as diamonds, gold, fine art, luxury watches, wine, yachts, and private jet ownership.
Investment in alternative investments such as NFTs is becoming increasingly popular, as the trading volume of NFTs remained strong even as prices of virtually every crypto token on the market fell.
That is why HedgeUp is positioning itself and its investors to take full advantage of that growing trend through NFTs and the decentralized blockchain infrastructure.
HedgeUp is shaping to be the next big thing, and many investors have decided to go all-in with this new project.
Currently, in its presale stage, HedgeUp continues to blast ahead with full force, growing on par with analysts predictions. As per many experts analysis, early investors could earn potentially higher profits by buying the $HDUP token in the long term.
For more information on HedgeUP click the links: Presale Sign Up, Official Website, Community Links.
Subscribe to our telegram channel.
Join