Gemini denies involvement in LUNA and UST crash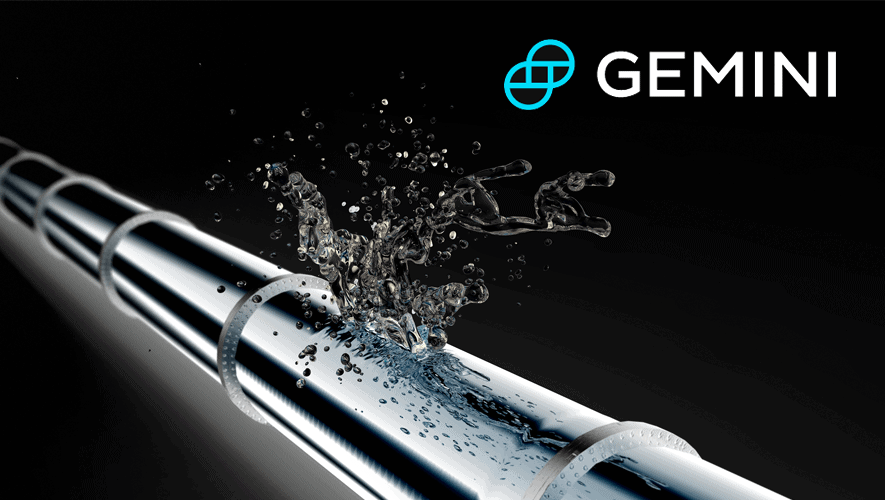 Gemini, a leading cryptocurrency exchange, has been linked to the ongoing saga with Terra LUNA and the depegging of the UST stablecoin. Several reports circulating on crypto Twitter had pointed to Gemini as the issuer of a 100,000 Bitcoin loan that allowed Blackrock and Citadel to attack UST.
The New York-based exchange has since denied the claims, saying that it was not involved in the large selloff for the LUNA stablecoin. LUNA has crashed by around 98% during the past 24 hours.
Gemini denies involvement in the LUNA crash
Gemini took to its official Twitter account, stating that the circulating rumours of giving a $2.8 billion loan worth of BTC to BlackRock and Citadel were untrue. "We are aware of a recent story that suggested Gemini made a 100K BTC loan to large institutional counterparties that reportedly resulted in a selloff in LUNA. Gemini made no such loan," the exchange tweeted.
Buy Terra LUNA Now
Your capital is at risk.


The circulating rumours had said that Gemini issued a loan of 100,000 BTC to BlackRock and Citadel. The two companies later exchanged 25,000 BTC for the UST stablecoin. Later, the two companies dumped the two assets in the market, triggering a massive selloff for LUNA and UST's value depegged further below $1.
However, BlackRock and Citadel have also denied their involvement in the LUNA and UST crash, according to Forbes. A source from Citadel said that the company does not trade any stablecoin. BlackRock also said that it does not trade UST.
Luna has dropped by more than 99% during the past 24 hours. CoinGecko shows that the token is currently hovering at around $0.047. The UST stablecoin is also yet to regain its peg, and at the time of writing, the coin was trading at $0.394.
The founder of Terraform Labs, Do Kwon, has proposed a plan to restore UST's value to $1. The executive said the network would "absorb the stablecoin supply that wants to exit before UST can start to repeg." He also said that the team was rebuilding Terra and that the stablecoin would be restored to become fully collateralized.
South Korean exchanges warn against LUNA
LUNA's price is currently at very low levels, and some of the leading exchanges in South Korea are already warning their users against investing in the token. Upbit has classified LUNA as a "cautionary item", while the Bithumb exchange has said that LUNA was a risky investment, cautioning investors against using it.
Our Recommended Crypto Exchange (US Friendly)
Free Secure Wallet supporting 120+ Cryptos – Unlosable Private Key
Buy Crypto with Paypal, Credit Card, Bank Transfer
Staking rewards for ETH, ADA, TRX holders
Trusted by millions of users – ASIC, FCA & CySEC regulated
Trade Crypto, Stocks, Forex, Commodities, ETFs
68% of retail investors lose money when trading CFDs with this provider.