Framework Ventures Leads $4.91M Seed Round for Asset Reality, the First End-to-End Solution for Crypto Asset Recovery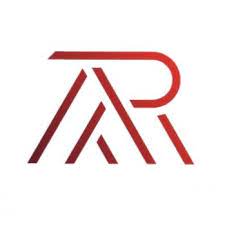 Asset Reality, the first end-to-end solution for digital asset recovery, has raised $4.91 million in a seed round led by Framework Ventures, a venture capital firm known for its early entry into decentralized finance (DeFi). The round also saw participation from TechStars; The Fund (who previously backed blockchain analytic companies like Chainalysis); SGH Capital (who were an early backer of TRM Labs) and included angel investors such as Chris Adelsbach, founding partner at Outrun Ventures. Asset Reality will utilize the funding from the round to triple the firms engineering team and expand its operations and growth management teams.
Asset Reality, founded in April 2020 by a team of asset recovery practitioners and crypto investigators, has now amassed an international team with experience resolving some of the earliest crypto asset recovery cases in the world, including managing and liquidating the cryptocurrency in the infamous Silk Road case. Designed specifically to improve asset recovery efforts in public and private sectors, Asset Reality helps companies and law enforcement agencies more securely recover and manage criminally seized proceeds by increasing the transparency and audibility of the entire process, in addition to supporting victims of crypto crime. Already in use today by web3 giants Consensys for MetaMask users, in addition to several other government and law enforcement agencies, Asset Realitys platform is a one-stop-shop for a variety of different services such as digital custodians, investigation services, asset management, and auditing systems. Whether a user is a victim of a theft or an under-resourced government team, Asset Reality improves coordination for the recovery of stolen or lost digital assets.
The recent collapses of major consumer-facing institutions like FTX, BlockFi, Celsius, combined with devastating DeFi exploits and hacks, have cost users billions of dollars, and demonstrate a timely need for sophisticated digital asset recovery tools that public and private sector practitioners can easily use to support victims, recover and manage seized crypto assets said Aidan Larkin, Co-founder of Asset Reality and the worlds first seized crypto auctioneer. The existing asset recovery system only recovers about 1% of criminal proceeds globally, with the emergence of digital assets adding more complexity to those efforts. Asset Reality will be the leading solution to tackle the recovery of the missing 99% and build greater trust within the crypto industry by giving victims access to much needed solutions.
Asset Reality provides the public and private sectors two core services when it comes to tracking and recovering stolen digital assets. For the public sector, Asset Realitys ARMS (Asset Recovery Management System) is the worlds first cloud solution that allows users to track and audit portfolios of seized assets. Catering to the private sector, ARCS (Asset Recovery Customer Services) provides a turnkey victim support service desk for web3 and crypto companies, that assists their users from r the moment they discover theft or fraudulent activity. The platform facilitates a users fraud journey, supporting them from the beginning of an attack through the entire asset recovery process.
The crypto industry needs a significant upgrade in the advanced security and risk management solutions that are relied upon to inspire integrity and maintain public trust said Brandon Potts, Principal at Framework Ventures. The decentralized nature of our industry often makes it difficult to quickly coordinate between multiple stakeholders across different entities, often in distinct legal jurisdictions. Asset Reality tackles this problem head on by providing law enforcement agencies, companies, and end users with a shared platform that streamlines the crypto asset recovery process.
About Asset Reality
Asset Reality is the world's first end-to-end solution for complex assets. Its platform provides services and tools to public and private sector companies investigating, managing and recovering assets. From helping crypto companies support victims of fraud, training practitioners, providing data & analytics, to enabling governments to manage and realize portfolios of seized assets, its mission is to improve asset recovery for victims and society.
Launched via the Techstars accelerator programme, Asset Reality partners with leading digital custodians, blockchain analytic companies and asset recovery practitioners to give users access to the services they need on one easy- to-use platform.
To learn more, visit https://www.assetreality.com
About Framework Ventures
Framework is a team of technologists, researchers and investors who buy assets of, who build for, and who participate in open crypto networks. At its core, Framework is a technology company, building products and services to support the open blockchain networks that they invest in. Through its registered investment adviser, Framework Ventures Management LLC (Framework Ventures), the firm has backed dozens of notable companies in the decentralized finance and Web3 space.
To learn more, visit https://framework.ventures
Information contained herein is accurate as of the date of publication and is subject to change.
Disclaimer: This is not investment advice and readers should not construe discussion of any particular organization as a recommendation to purchase or sell, or a solicitation of an offer to purchase or sell, any securities or digital assets related to such organization.
<!–
–>
!function(f,b,e,v,n,t,s)
{if(f.fbq)return;n=f.fbq=function(){n.callMethod?
n.callMethod.apply(n,arguments):n.queue.push(arguments)};
if(!f._fbq)f._fbq=n;n.push=n;n.loaded=!0;n.version='2.0′;
n.queue=[];t=b.createElement(e);t.async=!0;
t.src=v;s=b.getElementsByTagName(e)[0];
s.parentNode.insertBefore(t,s)}(window, document,'script',
'https://connect.facebook.net/en_US/fbevents.js');
fbq('init', '858611310977300');
fbq('track', 'PageView');