Ethereum Token Circulation Hit Levels Last Seen in June Amid ETH Realized Cap Reaching ATH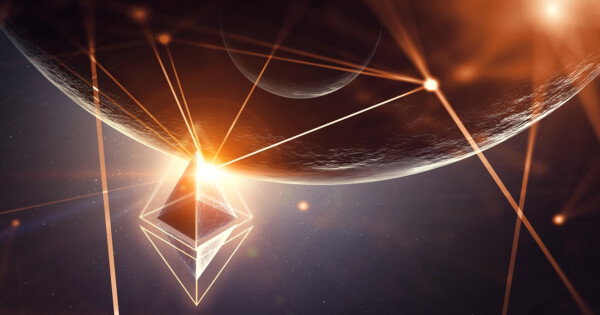 Ethereum has been experiencing an uptick in different activities, despite the crypto market bleeding triggered by factors like a major liquidity crisis witnessed by leading Asian property developer China Evergrande.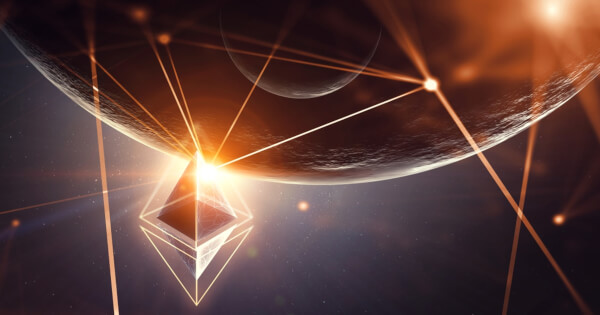 The amount of unique tokens moving on the Ethereum network, known as token circulation, is uptrending. On-chain metrics provider Santiment said:
"Ethereum's token circulation soared yesterday to its highest level since June 22nd. If signs of ETH utility and tokens being moved continue to rise, the price will generally follow."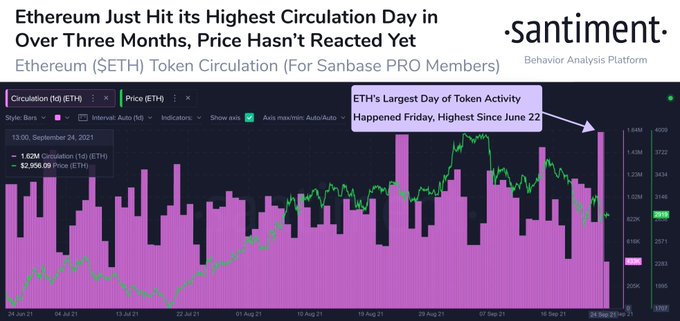 Santiment noted that this was a bullish sign because the price would soon follow suit if token circulation were on an uptrend.
Ethereum has been stamping its authority in the financial market. Reportedly, the second-largest cryptocurrency based on market capitalization recently topped traditional markets.
Ethereum realized capitalization reaches a record high
According to crypto analytic firm Glassnode:
"ETH realized cap just reached an ATH of $168,760,319,570.33. Previous ATH of $166,629,459,955.06 was observed on 20 September 2021."
Realized market capitalization is a metric calculated by valuing each supply unit at the exact price it last moved on-chain or at the last time it was transacted. 
As a result, it does not calculate coins that remain unmoved because cryptocurrencies can be lost, unreachable, or unclaimed. This contrasts with the standard market capitalization that values every supply unit evenly at the current market price. 
Meanwhile, Ethereum transaction volume hit a monthly high, thanks to continued adoption in decentralized finance (DeFi) and non-fungible tokens (NFTs). For instance, ETH locked in DeFi edged closer to a new ATH of $8 million. 
DeFi is founded on blockchain-based smart contracts that fulfil certain financial functions based on the underlying code. 
This industry took the world by storm in 2020 after its value grew by fourteen times. Its presence in the crypto space continues to be felt because it has become a billion-dollar industry valued at $81.85 billion.
Image source: Shutterstock