eCash (XEC) Up 4% – eCash Avalanche Mainnet Launch in Play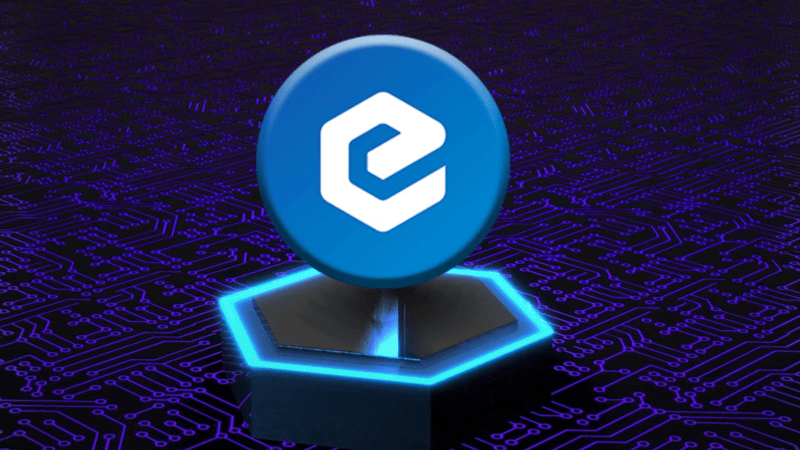 Despite the slowdown in the crypto currency market, the eCash (XEC) coin has managed to gain nearly 4% to $0.00003974 due to fundamentals and high-end privacy. However, the coin has lost around 6.59% in seven days. eCash team's recent release of the Bitcoin ABC 0.26.0 upgrade, which featured various minor bug fixes and additions, keeping the coin supported. Moreover, Avalanche Post-Consensus was launched on the eCash Mainnet. At the Electronic Cash Conference in Prague, eCash creator Amaury Séchet made the announcement.
📣 BIG news, hot off the press!! 🔥📰

eCash founder @deadalnix just made an announcement at #eCashPrague: "Avalanche Post-Consensus will go live on the eCash Mainnet on Sept 14!" 🥳

GET READY FOR THE LAUNCH! 🔥🚀$XEC #eCash #JustBuild ⚒ pic.twitter.com/4Es1FaxRZC

— eCash (@eCashOfficial) August 28, 2022
The current eCash price is $0.000040 after opening the session at $0.0000316, reaching a high of $0.00004006 and the lowest value of $0.00003802.  Whereas, the 24-hour trading volume is $12,151,090. XEC/USD as opened at $0.0000316. In a day, it reached the maximum value of $0.00004006 and the lowest value of $0.00003802.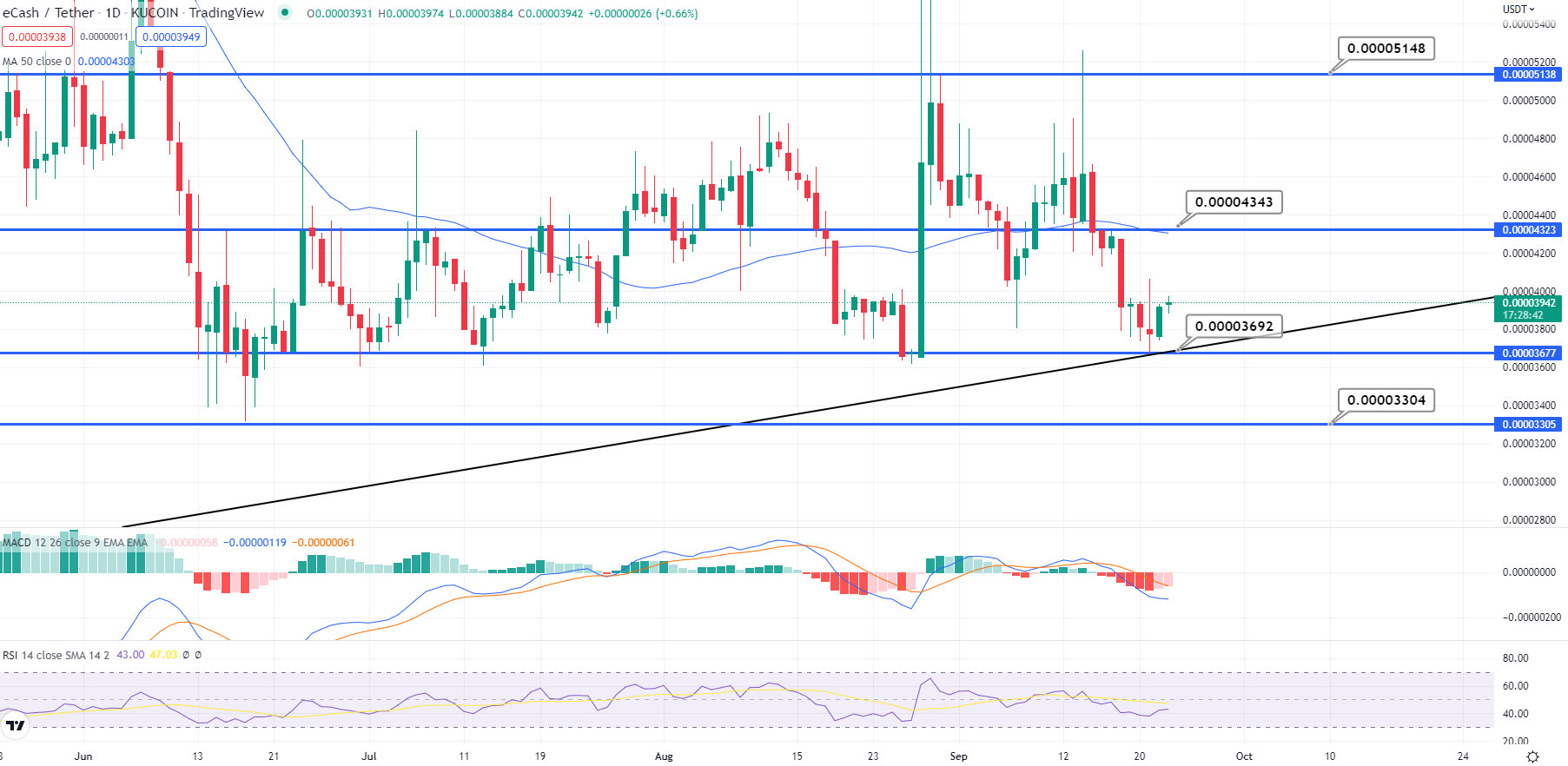 In the previous 24 hours, eCash has increased by 3.66%. CoinMarketCap now ranks #56 with a live market cap of $761,396,031. It has a total quantity of 21,000,000,000,000 XEC coins and a circulating supply of 19,177,929,673,303 XEC coins.
What is ECash?
ECash (XEC) is a rebranded version of Bitcoin Cash ABC (BCHA), a fork of both Bitcoin and Bitcoin Cash (BCH). The network describes itself as a cryptocurrency that can be used similarly to electronic cash. ECash's sole purpose is to serve as a medium of exchange for making payments for goods and services. Following its rebranding, ECash declared that it would exchange all BCHA coins for XEC at a 1:1 ratio.
Bitcoin ABC 0.26.0 is now available!

This release introduces Avalanche Post-Consensus — bringing 1-block finality and 51% attack protection to eCash!

Download it here: https://t.co/JRQXfNQztp#eCash #BitcoinABC #XEC $XEC pic.twitter.com/76eHtWCnFs

— Bitcoin ABC (@Bitcoin_ABC) September 14, 2022
The coin was rebranded in July 2021 and has since tried to differentiate itself from its predecessor. Bits, ECash's fundamental unit, replace Bitcoin Cash ABC's cumbersome decimal places. ECash employs the Avalanche proof-of-stake (PoS) consensus layer, which is not to be confused with the Avalanche blockchain (AVAX). The ECash team is attempting to improve the payment experience by reducing transaction finality time.


XEC Coin is a long-term project with promise due to the ECash initiative's actual use cases. ECash is involved in a number of projects as one of the expanding DeFi projects.
eCash Avalanche Mainnet Launch
The early PoW public chain ECash took various approaches to address the efficiency issue, but it was successful in doing so. It is researched and developed to ensure the security, stability, and efficiency of the decentralized network. Avalanche, a groundbreaking consensus method, is now available to the ECash protocol. It provides maximum security, the fastest possible speed, and dynamic functionality. Before mining into blocks, the avalanche network can now agree on individual transactions. By deciding which transactions to include in a block, Avalanche avoids double spending and achieves near-instant transaction completion.
Furthermore, pre-consensus will allow network policy rules to be constantly modified and will smooth out miner activity for better scalability. The Avalanche algorithm is used by both AVAX and ECash. AVAX, on the other hand, only employs the avalanche algorithm. The avalanche algorithm is combined with the core PoW of Nakamoto consensus in ECash, combining the security and dependability of PoW with the efficiency and efficiency of avalanche consensus.
Post-Consensus provides ECash with 51% Attack Prevention and 1-block Finality thanks to the recently launched Avalanche network. Node operators can now update to Bitcoin ABC 0.26.0, which allows Avalanche to be activated. This announcement benefits ECash, and the value of XEC/USD rises as a result of the news.
 Related
Tamadoge – Play to Earn Meme Coin
Earn TAMA in Battles With Doge Pets
Capped Supply of 2 Bn, Token Burn
Presale Raised $19 Million in Under Two Months
Upcoming ICO on OKX Exchange