Deutsche Borse partners with Kaiko to improve data accessibility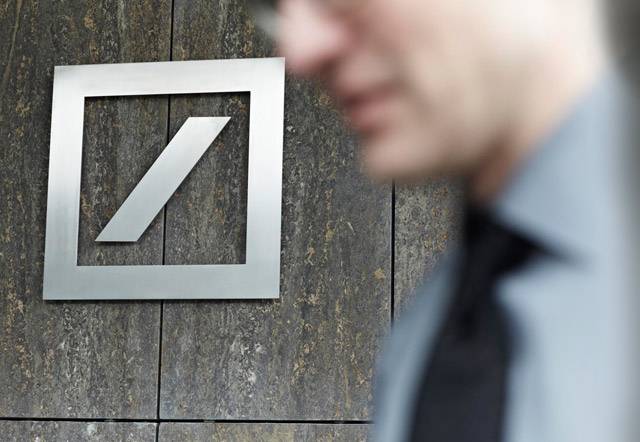 Deutsche Borse Group is tapping into crypto technology to expand its presence in the digital asset space. The financial service company will be working with Kaiko, a crypto data service provider, to boost transparency in matters related to digital assets.
Deutsche Borse partners with Kaiko
In a press release, Deutsche Borse said it would be working with Kaiko to make the company's data feed readily accessible to customers who needed it. Kaiko is a crypto market data provider that collects data from over 100 centralized exchanges (CEXs) and decentralized exchanges (DEXs), offering both spot and derivative services.
"In Q4, historical L2 tick-level orderbook data on a T+1 basis and live trade data will be made available through Deutsche Borse Market Data + Services' distribution network, followed by the introduction of historical orderbook data for selected digital asset exchanges on a T+1 basis," the press release added.
Buy Bitcoin Now
Your capital is at risk.
Kaiko is one of the largest players in the decentralized space. The company is responsible for around 96% of the tick-level trading data available from different DEXs. The data includes some leading blockchain companies, such as Avalanche and Ethereum. Kaiko also harbors tick-level trading data gathered from CEXs, including over 150,000 tools in spot and derivatives.


Alireza Dorfard, the Head of Market Data & Services at Deutsche Borse, said, "The crypto market faces high volatility and price fluctuations. Therefore, many of our clients have a high demand for consolidated data from centralized as well as decentralized exchanges to develop useful crypto investment strategies. Our new offering fulfills this need, helps our clients gain a deeper understanding of the cryptocurrency market, and allows them to analyze specific events."
Deutsche Borse's crypto initiative
Deutsche Borse is one of the largest traditional financial institutions globally. The company has shown great interest in the cryptocurrency space, and the recent partnership with Kaiko is just one of the efforts made by the company to embrace blockchain technology.
The first move by Deutsche Borse in the crypto space was in June 2011. At the time, the company agreed to acquire a two-thirds stake in Crypto Finance AG. Once the stake was acquired, the exchange offered custody services and post-traded. It also offers a wide range of crypto-related services to institutional clients.
Deutsche Borse also listed a Bitcoin spot ETN on its digital stock exchange known as Xetra. The product allowed customers to have exposure to Bitcoin's price movement.
Read more:
Lucky Block – Our Recommended Crypto of 2022
New Crypto Games Platform
Featured in Forbes, Nasdaq.com, Yahoo Finance
LBLOCK Token Up 1000%+ From Presale
Listed on Pancakeswap, LBank
Free Tickets to Jackpot Prize Draws for Holders
Passive Income Rewards – Play to Earn Utility
10,000 NFTs Minted in 2022 – Now on NFTLaunchpad.com
$1 Million NFT Jackpot in May 2022
Worldwide Decentralized Competitions
Cryptoassets are a highly volatile unregulated investment product. No UK or EU investor protection.