Crypto whales are accumulating XRP after a recent price increase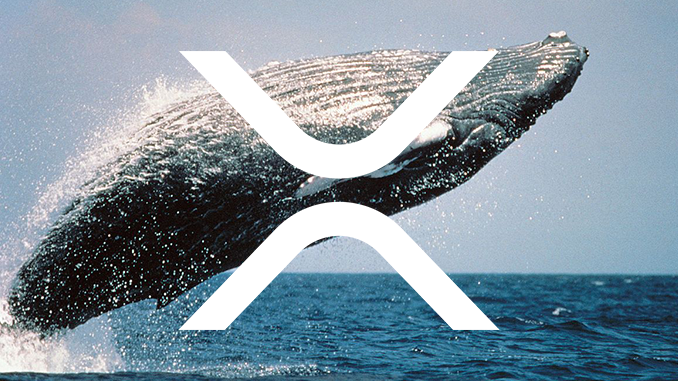 Ripple's native cryptocurrency, XRP, saw a massive price surge in the last week, between September 16th and 24th. During this period, the token saw 52% gains, going from $0.32 to $0.49. This kind of performance brought it to the radar of crypto whales, which started accumulating XRP reserves after the token started outperforming even Bitcoin itself.
XRP price rises amid rumors of the SEC's plan to drop the lawsuit
Studying the new phenomenon, the crypto analytics firm Santiment noted that XRP has an upward trajectory that is even stronger than Bitcoin's. The XRP/BTC trading pair has reached a price that it did not see since last year's September, which is quite impressive given that the bear market is seemingly still at full strength.
Santiment added that the surge is driven by several potential factors, but the main one is the hope that the US SEC's lawsuit against Ripple and its executives might be settled soon. The lawsuit was originally filed in December 2020, when the SEC accused Ripple of selling an unregistered security and its executives, including the acting CEO, Brad Garlinghouse, of using unlawful means to make profits.
The lawsuit has ended up costing Ripple many major partnerships, but the company found new markets in the East, where the regulators revealed that they do not consider it a security.
Now, many believe that the SEC is about to give up on pursuing Ripple and that the company is likely to only end up having to pay a fine. If this happens, XRP price is expected to skyrocket, which is why many are accumulating it already, and in doing so — raising its value due to increased demand.

XRP and USDT demand on the rise
At the time of writing, the XRP price has dropped a bit, to $0.47, after hitting $0.51 earlier today. Santiment said that the token has surged by 20% in the last 24 hours and by over 55% in the last seven days.
Santiment also addressed the broader market, noting that Tether whales have also started adding to their digital asset holdings, in quite noticeable amounts, following the downturn from earlier this year. For the time being, crypto is still highly volatile, and equities are expected to go for further rate hikes.
As a result, buying power is growing, slowly but surely, among larger USDT addresses. This primarily includes addresses that have $100,000 to $10 million in USDT, and they just added 4.03% more to their addresses.
In other words, Ripple is not the only digital asset that is being strongly pursued by investors and traders at this time, and hopefully, this is a signal for a broader cryptocurrency recovery.
Related
Tamadoge – Play to Earn Meme Coin
Earn TAMA in Battles With Doge Pets
Capped Supply of 2 Bn, Token Burn
Presale Raised $19 Million in Under Two Months
Upcoming ICO on OKX Exchange