Crypto News: What the SEC, the Fed and Congress Are Saying About Crypto Today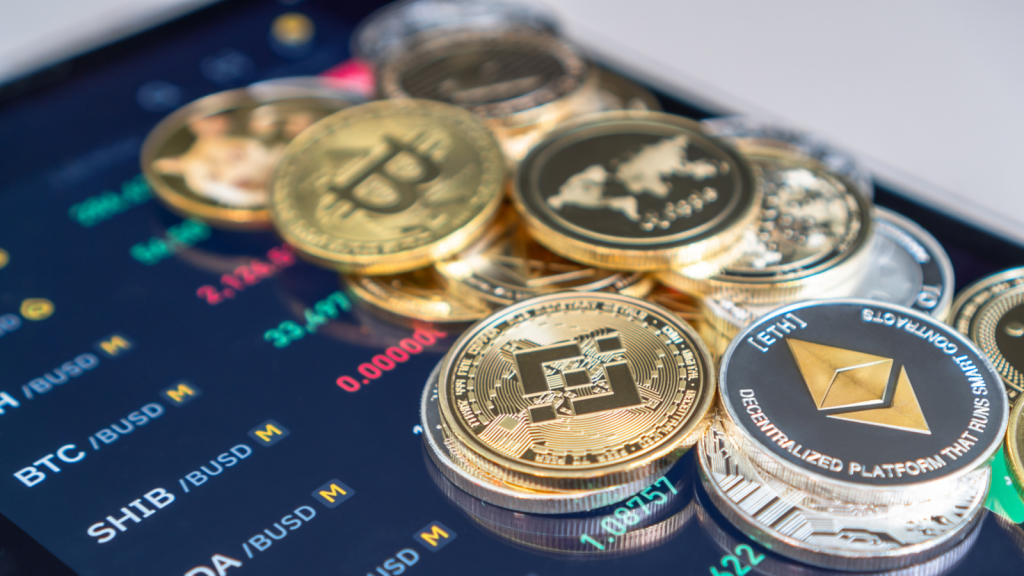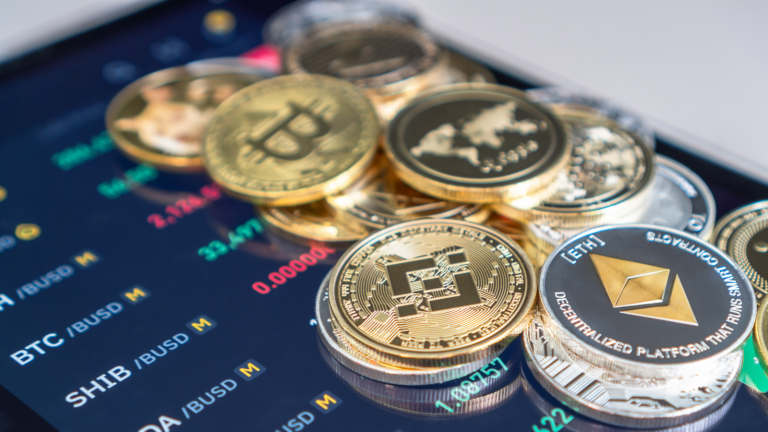 Source: Chinnapong / Shutterstock
This week, crypto news is shifting away from the market tumult in favor of regulation talks. Indeed, it seems as though government officials are interested in reining in blockchain technology. Most notable today are the Federal Reserve and U.S. Securities and Exchange Commission (SEC) publications and comments on crypto regulation. But, there's another story brewing on Capitol Hill as a lawmaker advocates for a digital dollar.
Crypto regulation talk is unlikely to go anywhere soon, especially after May's crash. Over the first half of 2o22, the market has lost over $1 trillion in value, falling to $900 billion — a far cry from the $2.1 trillion all-time high. Accelerating bearish sentiment are the various crashes, stablecoin de-peggings and scams running rampant across the crypto market.
With many problems washing over crypto, it's hard to stay enthused by the idea of a paperless, easily transactable currency. However, Connecticut Congressman Jim Himes wants to remind fellow lawmakers that a centralized, government-sponsored digital dollar still has all of those positives, without the downsides plaguing the private sector.
Himes published a letter today, urging his colleagues to begin talks on the rollout of a U.S. digital dollar. In his paper, Himes lays out many of the same arguments both for and against central bank digital currencies (CBDCs). Himes' goal for a CBDC, as made clear by this new publication, is for it to complement the USD, rather than replace it.
One thing Himes' proposal is highly contingent on is Federal Reserve support for such a CBDC. If the country were to roll out a digital dollar, the Fed would be in charge of its distribution, regulation and reserve backing. And while Himes broaches the topic in the Capitol Building, Fed Chair Jerome Powell is dishing on CBDCs himself.
Crypto News: Jerome Powell Evaluating How to Proceed With Regulations
Another major piece of crypto news this week is coming from Powell. He spoke with Congress today and had plenty to say about cryptocurrency. Honing in on a recent SEC bulletin, Powell says the Fed will have some strategizing to do around digital money.
For background, the SEC recently released a staff accounting bulletin pertaining to crypto. The bulletin advises companies holding crypto in custody for customers to consider those assets as part of the company's balance sheet. Obviously, with the volatility that's ever-present in the crypto market, this can be a real pain for companies themselves.
The Fed is taking this bulletin into account as it dissects crypto regulations, Powell told Congress today. He remarked that custody assets being considered on the balance sheet is unprecedented. Before crypto, a company never had to report custodial assets on its balances. The move is apparently stunning Powell and the rest of the Fed. As he says now, the body is being thrown for a loop by the news, having to reevaluate its approach to legislation.
Meanwhile, Powell is making other comments about the state of the market that might surprise crypto skeptics. Most notably, he says that he sees no "macroeconomic implications" resulting from the massive decline in crypto prices. In closing out his meeting, Powell also pushed Congress for more regulatory framework, both around CBDCs and the industry at large.
On the date of publication, Brenden Rearick did not have (either directly or indirectly) any positions in the securities mentioned in this article. The opinions expressed in this article are those of the writer, subject to the InvestorPlace.com Publishing Guidelines.