Crypto.com Pulls Out UEFA Champions League of $495m Sponsorship Deal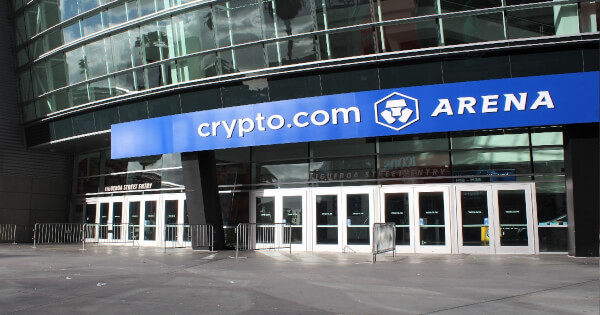 Cryptocurrency exchange Crypto.com has cancelled a five-year sponsorship deal worth $495 million with the UEFA Champions League, an annual club football competition organized by the Union of European Football Associations. Fortune media reported the matter on Thursday.
According to the report, Crypto.com cancelled the deal due to regulatory concerns in the U.K., France, and Italy, with legal issues surrounding the scope of its licenses to operate and trade.
In March, UEFA, Europe's governing body for soccer, originally cancelled the Gazprom contract following Russia's invasion of Ukraine.
The deal, which had been agreed in principle, would have seen Crypto.com take over as sponsor from Gazprom, a Russian majority state-owned multinational energy corporation.
The Singapore-based exchange has taken an enthusiastic approach to sports advertising over the previous year.
Last November, Crypto.com signed a 20-year naming deal with the Staples Center in Los Angeles for $700 million.
In June last year, the exchange invested a sponsorship deal worth $100 million into Formula One racing motorsports.
Furthermore, in last October, Crypto.com invested $100 million for an advert featuring Hollywood actor Matt Damon, a campaign that was run in more than 20 countries for several months as the exchange looked to cash in on last year's bull market.
Market Downturn
Basically, cryptocurrency firms poured billions of dollars into sports sponsorships in 2021. This year, however, crypto prices have plunged, referring to what is known as crypto winter.
As a result, most companies have trimmed costs. Firms that splashed funds heavily on sports deals last year have cut costs recently.
In June, Crypto exchange FTX pulled out of talks to sponsor a jersey patch with the MLB's Los Angeles Angels, an American professional baseball team based in the Los Angeles, as the crypto market tanked.
Another patch deal between FTX and the NBA's Washington Wizards, an American professional basketball team based in Washington, D.C., was also cancelled with the market's collapse.
It will be surprising to see if any major new crypto sponsorships are implemented during the current downturn.
The spending slump comes after major crypto exchanges embraced sponsorship deals in 2021 as part of an effort to woo sports fans. Many of them had adequate funds facilitated by the bull market over the last year.
Image source: Shutterstock
This article was originally reported on Blockchain News.