Crypto Adoption in Latin America: A Tool Against Economic Woes and Authoritarianism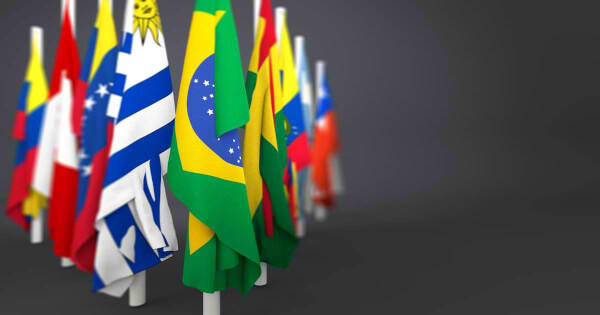 Latin America is carving a unique narrative in the global cryptocurrency landscape, with Venezuela and Argentina standing out due to their distinct socio-economic and political contexts. According to a report by Chainalysis, Latin America ranks seventh in the global crypto economy hierarchy, just ahead of Sub-Saharan Africa. The region's preference for centralized exchanges (CEXs) over decentralized exchanges (DEXs) is notable, contrasting with global trends. However, the core attraction lies in how cryptocurrency is morphing into a tool against economic adversities in Argentina and a shield against authoritarianism in Venezuela.
Argentina: Crypto as Economic Safeguard
Argentina's long-standing economic turmoil, accentuated by a 51.6% devaluation of the Argentine peso up till July 2023, has spurred crypto adoption as a defensive mechanism. In this period, the nation led Latin America in raw transaction volume, with an estimated $85.4 billion in value received, showcasing a strong grassroots adoption. Alfonso Martel Seward, Head of Compliance & AML at Argentina-based cryptocurrency exchange Lemon Cash, elucidates that crypto, particularly stablecoins, has become a vital alternative for savings amidst stringent foreign currency acquisition restrictions. This trend is visually evident in the spike of crypto purchasing as the peso devalued, especially around mid-April when Argentina's inflation rate hit 100% for the first time in three decades.
Lemon Cash has capitalized on this situation, offering a debit card feature enabling users to transact with crypto at local retailers, thus alleviating day-to-day commerce challenges induced by currency instability. The rise of Lemon Cash, amid an active crypto market where about 5 million out of 45.8 million people use crypto, epitomizes the asset class's capacity to buffer against economic hardships.
Venezuela: Crypto as a Pillar of Resistance
Venezuela's narrative diverges from Argentina primarily due to its authoritarian governance under Nicolás Maduro. The nation's economic woes, marked by hyperinflation rates surpassing 1 million percent, have driven many towards crypto, especially stablecoins, to preserve their savings. The crypto adoption trend in Venezuela also extends to enabling remittances, which have burgeoned due to a significant populace exodus since 2014.
A notable dimension is how crypto is fostering resistance against authoritarianism. Venezuelan opposition leader Leopoldo López shared an instance where crypto facilitated direct aid to healthcare workers during the Covid-19 crisis in 2020, bypassing the repressive governmental controls. This initiative, which benefited 65,000 medical professionals directly and impacted hundreds of thousands indirectly, underscores crypto's potential as a humanitarian aid conduit amidst political repression.
Furthermore, López emphasized that cryptocurrency's value in supporting democracy movements could be fully realized when the off-ramping process is independent of autocratic regimes, indicating a path towards leveraging crypto for broader societal change.
Image source: Shutterstock
This article was originally reported on Blockchain News.