Court detains Tornado Cash developer till 2023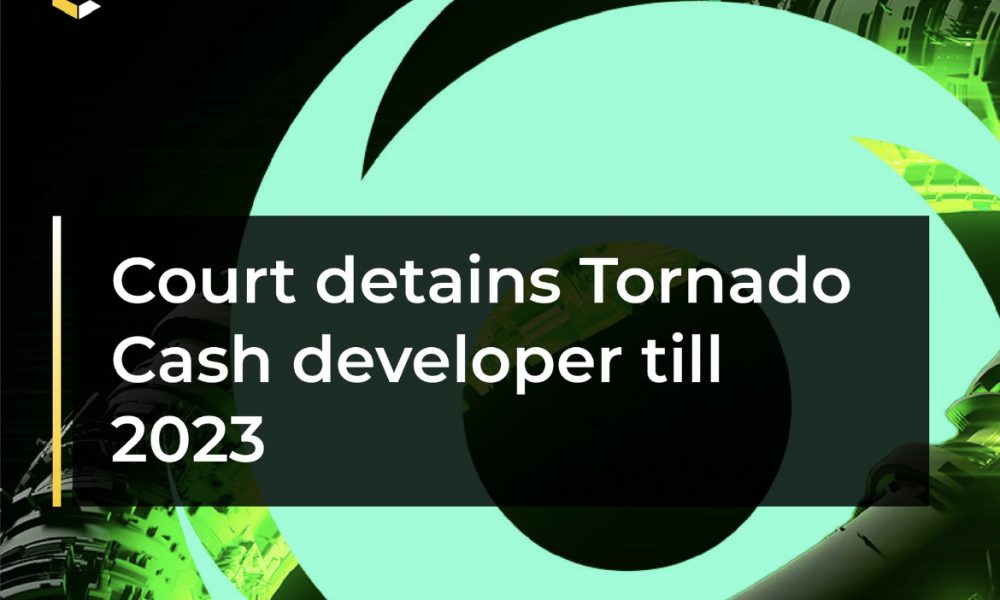 The Tornado Cash developer, Alexey Pertsev has been ordered by a Netherlands court to remain in jail until after it was discovered that he poses a flight risk.
Alexey, who had earlier been detained since August, days after the U.S. Treasury utilized its sanction powers against the Tornado protocol, which was alleged to have been used to launder over a billion dollars worth of cryptocurrencies and to support North Korean hackers.
During the public hearing on Tuesday, the 22nd of November 2022, a Dutch public prosecutor Martine Boerlage revealed the money-laundering charges for the first time. In his announcement, Martine accused Pertsev of aiding the processing of illegal funds by writing the Tornado Cash code.
In his statement, he dismissed the claims that Tornado Cash was a decentralized protocol and that Alexey had little control of the code. He further claimed that Tornado Cash was the same as PepperSec, a company Alexey worked for alongside fellow developers Roman Semenov and Roman Storm. Peppersec had once been accused of having links with the Russian secret service.
In an interview with CoinDesk, Keith Cheng, Alexeys lawyer, expressed his disappointment over the court's decision. He stated that It's clear to us that these judges are not as familiar with the subject matter as they should be. Keith added, At the moment, the case law regarding criminal activities is all about bitcoin mixers It's very important that the court understands that Tornado Cash is something different.
Alexeys arrest and detention have birthed a widespread outburst including protests in Amsterdam and a tweet from Edward Snowden, an American who migrated to Russia after he leaked documents from the National Security Agency, comparing Pertsevs treatment to the kid gloves afforded to executives at collapsed crypto exchange FTX.
Read also;