Coinbase Incubated Base Network Sets Sights on Mainnet Launch: A Boon for Ethereum Layer 2 Ecosystem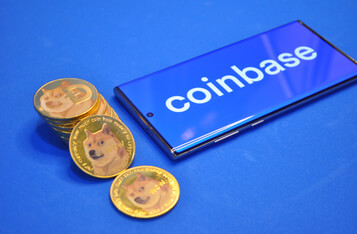 Base, an Ethereum Layer 2 (L2) network backed by Coinbase, is preparing for a mainnet launch, bringing its secure, low-cost solution for decentralized app (dApp) development to the forefront of the blockchain world. The news, released in a blog post, outlines Base's dedication to security, stability, and the successful upgrade of Bedrock by Optimism.
The Base project was initiated to further Coinbase's mission to expand economic freedom globally. By providing a platform for the next wave of developers and users, Base aims to attract millions to the cryptoeconomy. The network's mainnet launch, known as Mainnet Genesis, is anticipated to offer a scalable, low-cost and secure way to transact on the Ethereum network.
Throughout its testnet phase, Base has witnessed a tremendous reception from the developer community, leading to a wide range of projects being deployed on the testnet. Applications span numerous sectors, including gaming, NFTs, infrastructure, developer tooling, security, DeFi, and more.
The blog post highlighted several intriguing projects already capitalizing on Base's functionality. Among them is Blackbird, a rewards platform for restaurant loyalty, Parallel, an NFT-based trading card game, Thirdweb, a blockchain development toolkit for easy dApp deployment, and OAK, a community currency aimed at boosting local economies.
Blackbird aims to revolutionize restaurant loyalty programs with a platform that incentivizes repeat customers. Early initiatives include a rewards program for Williamsburg diner GERTIE and the Upside Pizza Club, a membership offering daily pizza slices and exclusive event access.
Parallel is set to transport its sci-fi universe onto the Base Mainnet, aiming to provide users with true ownership of their cards and in-game items, all while battling interstellar factions. The move to Base will enable users to collect and play with significantly reduced fees.
Thirdweb is making strides towards making blockchain development accessible. The company launched Web3 Warriors, the first full-scale game on Base, within three weeks, showcasing the speed and efficiency of their development toolkit.
Finally, OAK is using Base to foster a thriving local economy in Oakland. Residents can use the OAK-branded stablecoin with local merchants, aiding local businesses, reducing transaction fees, and supporting local causes. Despite these promising developments, Base's team clarified that there are no plans to issue a network token. As the project moves towards its mainnet launch, stability, safety, and the completion of necessary reviews and audits remain their primary focus.
This article was originally reported on Blockchain News.