Breaking: Ripple XRP Acquires Web3 Financial Institution Fortress Trust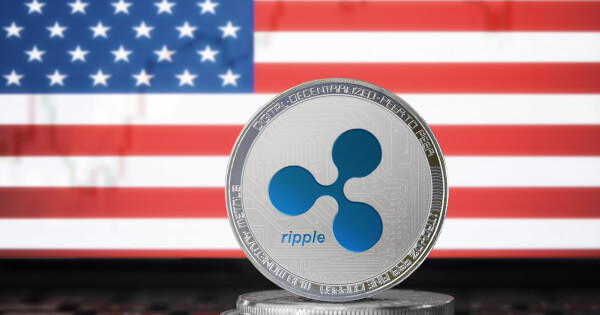 Ripple, a foremost figure in enterprise blockchain and cryptocurrency services, announced the acquisition of Fortress Trust, a subsidiary under the umbrella of Fortress Blockchain Technologies. Operating out of Las Vegas, Fortress Trust offers Web3 financial, regulatory, and technological solutions tailored for pioneers in the blockchain sector.
The strategic alignment of Fortress Trust's infrastructure is expected to bolster Ripple's business and product trajectory. This significant move comes on the heels of Ripple's recent $250M purchase of crypto custody firm, Metaco – marking one of the biggest financial plays in the cryptocurrency field in 2023.
Brad Garlinghouse, Ripple's CEO, spoke of the long-standing association with Fortress Blockchain Technologies, noting, "Since their inauguration in 2021, the Fortress team has demonstrated considerable growth in both the crypto-native and crypto-curious customer sectors." He emphasized the synergy of the acquisition as a step toward fortifying Ripple's foundational presence in the cryptocurrency world.
This merger extends Ripple's trove of regulatory credentials, considering Fortress Trust's Nevada Trust license. To provide a wider perspective: Ripple and its affiliated entities possess a NY BitLicense, 30+ Money Transmitter Licenses across the U.S., and a preliminary Major Payment Institution License sanctioned by the Monetary Authority of Singapore.
Highlighting the significance of the licenses, Monica Long, President at Ripple, stated, "They augment Ripple's commitment to delivering prime customer experiences. Through the acquisition of Fortress Trust, we're positioning ourselves as the comprehensive solution for enterprises venturing into blockchain-based value transactions globally."
Ripple, which originally targeted the multi-trillion-dollar cross-border payment market using blockchain and digital assets, has continually innovated its service offerings, now encompassing areas like liquidity management, tokenization, and Central Bank Digital Currencies (CBDCs). To date, they extend their services to hundreds of clientele across 55 countries and six continents, boasting payout capabilities in over 70 markets.
Scott Purcell, CEO of Fortress Blockchain Technologies, expressed optimism for the future, applauding the acquisition as a testament to the progress his team has achieved in such a brief period. 
As a backdrop to the ongoing developments, Ripple had previously seeded investments in Fortress Blockchain Technologies in 2022. Post-acquisition finalization, Ripple envisions further investment in Fortress Blockchain Technologies and the subsidiary, FortressPay services. However, this move is contingent upon thorough due diligence and regulatory clearance. 
Disclaimer & Copyright Notice: The content of this article is for informational purposes only and is not intended as financial advice. Always consult with a professional before making any financial decisions. This material is the exclusive property of Blockchain.News. Unauthorized use, duplication, or distribution without express permission is prohibited. Proper credit and direction to the original content are required for any permitted use.
Image source: Shutterstock
This article was originally reported on Blockchain News.