Blockchain Technology Powers Brazil's National Identity Card Issuance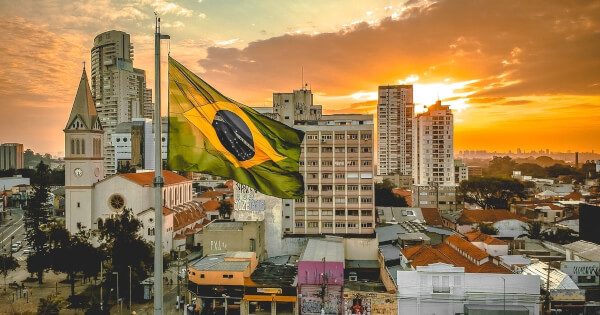 Brazil initiates the use of blockchain technology in issuing the National Identity Card (CIN), enhancing the security of the new identity issuance process. The shared registration platform, developed by Serpro, facilitates secure data sharing between the Federal Revenue of Brazil (RFB) and Civil Identification Bodies (OICs). The adoption begins in Goiás, Paraná, and Rio de Janeiro, with a nationwide implementation deadline set for November 6, 2023, as per Decree No. 10,977 of February 23, 2022.
Blockchain's Edge in Security
Blockchain technology plays a pivotal role in personal data protection and fraud prevention, offering Brazilian citizens a more secure digital experience. The blockchain platform, dubbed b-Registers, is crucial for the security and reliability of the National Identity Card project, according to Serpro's president, Alexandre Amorim. Blockchain applications benefit from data immutability, making it nearly impossible to alter or counterfeit recorded data. Additionally, decentralization reduces vulnerability to cyberattacks, while the technology's transparency feature allows the tracing of all transactions and activities, enhancing user trust.
Implementation Timelines
The transition to blockchain for CIN issuance starts in Goiás, Paraná, and Rio de Janeiro this week. Over the next six weeks, other states will follow suit. The decree mandates all issuing bodies to adopt the new CIN standards by November 6, 2023. Rogério Mascarenhas, the Secretary of Digital Government at the Ministry of Management and Public Services Innovation (MGI), emphasizes the importance of adhering to the set timeline, outlining the CIN project's significant impact on public safety and organized crime combat.
Citizen-Centric Benefits
Issued since July last year, the CIN incorporates new security elements like a secure QR Code and an automated reading zone, facilitating easy and secure checks by public safety forces. Besides the physical version, a digital version is available on the Gov.br app. A notable change is the adoption of the CPF as the national registration number, ensuring consistent citizen identification across all states.
The initiative aligns Brazil with global trends, as illustrated by a similar program in Buenos Aires, Argentina, granting residents digital wallet access to identity documents. Over the years, Brazil has been striving to unify identity issuance across its nearly 30 states, with blockchain technology significantly advancing this objective.
The announcement comes as Brazil explores a central bank digital currency (CBDC), named Drex, announced in August, marking a step towards modernized, secure, and efficient public service delivery.
Image source: Shutterstock
This article was originally reported on Blockchain News.