Bitget's Gracy Chen Praises Binance's Copy Trading Launch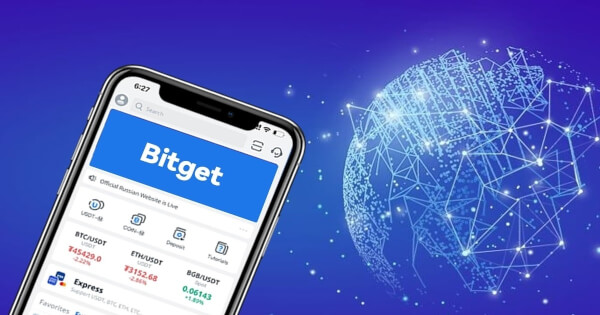 Crypto copy trading is gaining traction among major cryptocurrency exchanges, a trend noted by Gracy Chen, the Managing Director of Bitget, a pioneering platform in this arena. The surge of interest in copy trading among the crypto community is evidenced by Binance, one of the significant players in the cryptocurrency exchange domain, rolling out its copy trading feature on October 9, 2023.
Bitget, well-known for its innovation in crypto trading services, was among the first to introduce crypto copy trading back in 2020. Gracy Chen expressed her enthusiasm over the growing popularity of copy trading in the crypto sphere through her tweet on October 11, 2023. Chen reflects on Bitget's foresight and pioneering status in offering such a service which enables less experienced traders to replicate the trade actions of seasoned traders, thus potentially elevating their chances of profitable trading outcomes.
At present, Bitget holds the accolade of being the largest crypto copy trading hub, boasting a robust community of 110,000 verified top-tier traders and over 540,000 followers. The platform has witnessed more than 57 million profitable trades with profits exceeding $350 million. Meanwhile, Bitget's superstar traders have amassed earnings of $23 million for themselves.
Binance Enters the Fray
Following in Bitget's trailblazing footsteps, Binance unveiled its copy trading feature, allowing users to effortlessly discover and mirror the trades of expert traders. The announcement came via a series of tweets on October 9, 2023, and is seen as a significant step by Binance to simplify crypto trading for newcomers.
The move by Binance is part of a broader initiative to make crypto trading more accessible and less daunting for first-time traders. The exchange has also launched a promotional campaign in tandem with the new feature, offering a share of $30,000 for first-time traders, a total of $10,000 for the Weekly Top 50 Copy Traders, and up to $5,000 in prizes for those who invite friends to the platform.
The advent of copy trading in the cryptocurrency domain symbolizes a shift towards making the crypto trading landscape more user-friendly and less intimidating for novices. This paradigm shift could foster a more inclusive trading community, potentially driving further mainstream adoption of cryptocurrencies and blockchain technology.
Image source: Shutterstock
This article was originally reported on Blockchain News.