Binance.US to reopen bid for Voyager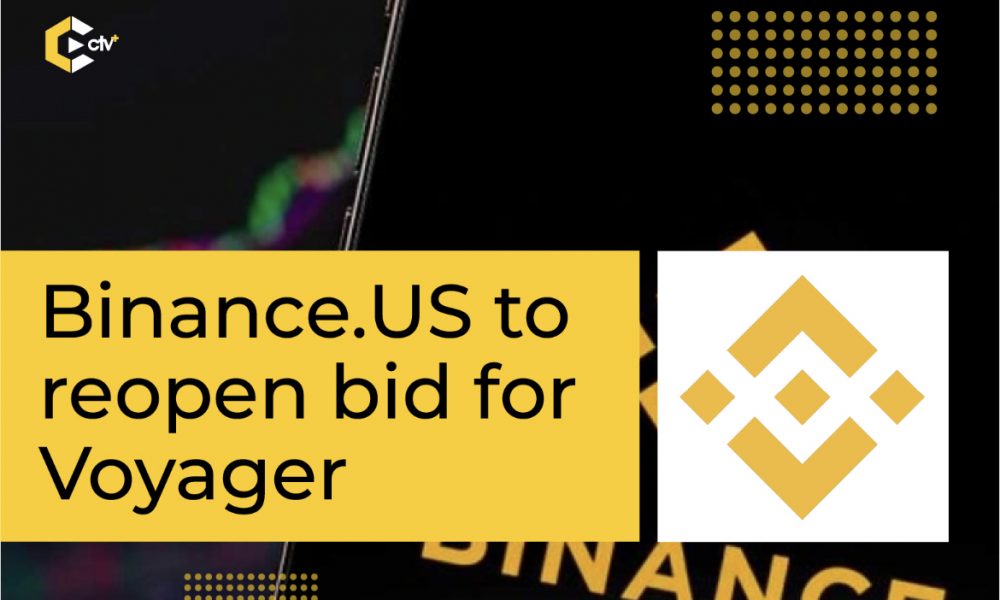 The CEO of Binance, Changpeng Zhao, has affirmed that the exchanges U.S. branch will proceed to make a new offer to acquire the embattled crypto lender Voyager. This decision comes after the inability of the now insolvent exchange, FTX, to complete the acquisition process.
This affirmation comes after reports had been made that the U.S. wing of the exchange will make moves to acquire the now-bankrupt lending platform. Voyager also confirmed this report stating that it had resumed the bidding process for the company and is in active negotiations with alternative bidders. Wave financial and Binance were both reported to be the key potential bidders.
In an interview with Bloomberg, CZ confirmed these reports stating that "Binance.US will make another bid for Voyager now, given FTX is no longer able to follow through on that commitment.
Following the initial announcement of Voyagers insolvency, FTX took the lead role in bidding for the lending company. Binance had also expressed its interest in acquiring the company, but the attempt was reported to have been hampered by national security concerns. The basis of this national security concern can be traced to CFIUS decision to scrutinize takeovers by Chinese companies. As confirmed by New York Times, the executive order signed by Joe Biden was designed to sharpen the federal governments powers to block Chinese investment in technology in the United States and limit its access to private data on citizens.
Commenting on the national security concerns that halted the initial bidding process, CZ opined, "I think the U.S. national security concerns were rumors spread by FTX to try and push us out of the bid. There were never any concerns about us participating in the bid."
Concluding his interview with Bloomberg, CZ dismissed claims stating Binance is a Chinese company given the CZs place in birth-China. He debunked the claims and said that he is a Canadian citizen. He had also made this known earlier in September through a released Binance blog post.
Read Also: