Binance CEO Refutes SEC's $12 Billion Fund Misappropriation Claims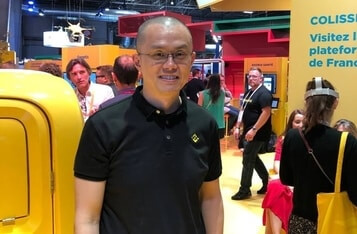 Binance CEO Changpeng Zhao has categorically denied the allegations recently published by CoinDesk stating that $12 billion were redirected to firms under his control. The original report was based on claims made by the Securities and Exchange Commission (SEC).
In a tweet issued a few minutes ago, Zhao called the report "simply false," expressing uncertainty about whether the misinformation originated from the journalist or the source itself. He assured Binance's users that all funds were accounted for, and that no money ever left the platform, unless users themselves initiated withdrawals.
According to Zhao, Binance's U.S. platform had roughly $2 billion in user funds, an amount that fluctuates slightly as cryptocurrency prices change. He also acknowledged a recent decrease in these funds due to users withdrawing their assets, which could be a direct response to the troubling news.
While the Binance CEO did not provide any proof to back his statement, his strong rebuttal underscores the growing tensions between regulators and cryptocurrency exchanges. These allegations have come amidst increased scrutiny of cryptocurrency exchanges and related entities by the SEC.
This article was originally reported on Blockchain News.