Bearish BNB Signs Hint Downtrend May Persist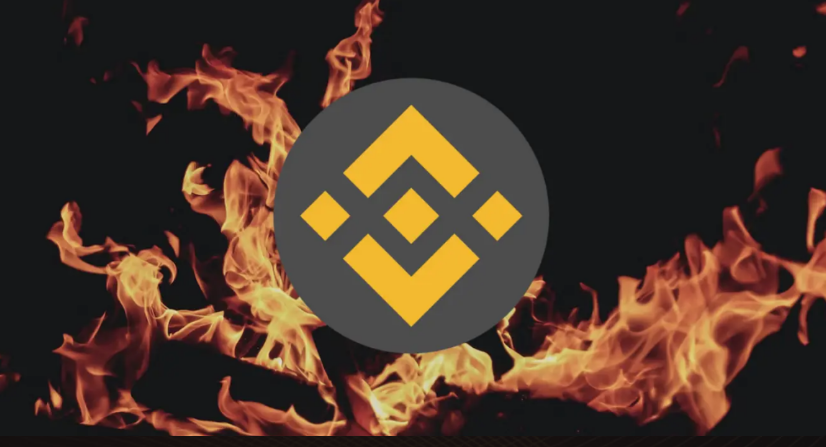 BNB is currently displaying bearish signs that suggest a possible continuation of the ongoing downtrend, surpassing the expectations of many investors.
Despite initial hopes for a swift recovery, the persistence of these bearish signs compels investors to explore the implications and brace for the possibility of a more prolonged downturn, provoking further scrutiny of the future of BNB and its impact on the wider cryptocurrency ecosystem.
But what exactly are these signals telling us about the future of BNB?
BNB Recent Downturn Coincides With Surge In Trading Volume
According to a recent tweet by Santiment, BNB has experienced a notable downturn of -15% since June 4. The decline in BNB's price coincided with a surge in its trading volume, reaching a level not seen in the past five weeks.
#BinanceCoin has been hammered compared to the rest of the markets these past couple days. Now -15% since Sunday, social dominance has surged as the asset has become quite polarizing. $BNB trading volume is at 5-week high levels as well. https://t.co/E7sU59lkRe pic.twitter.com/FL0Er5vmQa

Santiment (@santimentfeed) June 7, 2023
This increase in trading activity suggests that market participants are actively engaging with BNB during its price decline, possibly seeking buying opportunities or adjusting their positions in response to the market movement.
The higher trading volume indicates heightened market interest and the potential for increased price volatility as investors closely monitor BNB's performance.
BNB market cap currently at $40.5 billion. Chart: TradingView.com
This confluence of factors, with BNB experiencing a significant decrease in value alongside a surge in trading volume, presents a dynamic and evolving situation for traders and investors, warranting careful attention and analysis of the underlying market dynamics.
Amidst the volatility of the cryptocurrency market, BNB's price on CoinGecko stands at $260.59, reflecting a mere 0.8% drop in the past 24 hours. However, a more concerning trend emerges when we consider its seven-day decline, which amounts to a significant 15.1%.

Source: Coingecko
Open Interest Up, Whale Transactions Down
Adding to the prevailing bearish sentiment surrounding BNB, its chart analysis reveals additional causes for concern. Notably, BNB's open interest has gained upward momentum, indicating an influx of new or additional capital entering the market.
This increase in open interest suggests that the current market trend may persist for a longer period, without any imminent reversal.
Source: Coinalyze
However, a bearish indication came from the Market Value Realized Value (MVRV) Ratio, which showed a considerable decrease. This decline suggests that the average profit or loss of BNB holders is currently lower, reflecting the downward pressure on the coin's value.
In line with the bearish trend, whale interest in BNB has also waned, evident from the decrease in the number of whale transactions. This decline in whale activity signifies a reduced involvement of large-scale investors or entities, potentially adding to the market's cautious outlook.
Furthermore, BNB's velocity, representing the frequency at which the coin is used in transactions within a given timeframe, registered a decline. This decrease in velocity suggests that BNB is being utilized less frequently for transactions, possibly indicating a decrease in overall market activity.
Featured image from Tradedog