Bankrupt crypto network Celsius is planning a comeback, codenamed 'Kelvin'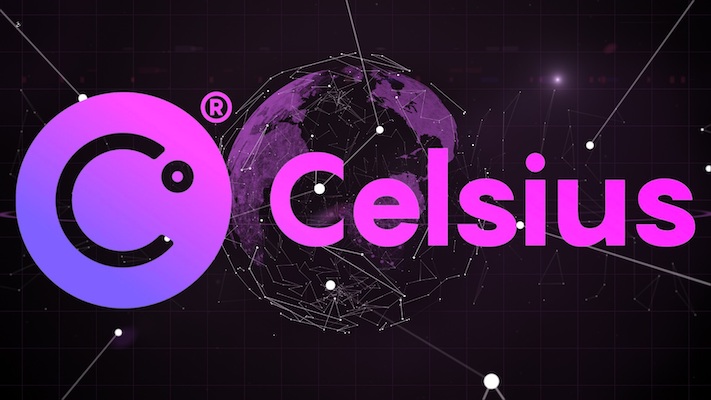 As a temperature scale, Kelvin starts at "absolute zero." Due to the absence of any energy, that lowest temperature would effectively end any particle activity. Although that temperature has never been reached, failed cryptocurrency business Celsius appears to be trying to come as near to "absolute zero" as possible during the current crypto winter.
Based on a videotaped internal discussion, The New York Times was the first to reveal on Tuesday that the bankrupt cryptocurrency lending firm Celsius wants to rebrand as "Kelvin." In that secret meeting, which was videotaped and took place on September 8, company leaders informed the staff of a proposal to transform their company into a sort of cryptocurrency custody company.
A Celsius customer and cryptocurrency YouTuber named Tiffany Fong first forwarded the recording to the Times. Fong released a complete transcript of the discussion on her website even though she claimed to have obtained the recording from an unnamed source via an encrypted communication.
CEO Alex Mashinsky and the organization's head of innovation, Oren Blonstein, presided over the meeting. In essence, their plans for reopening would transform the company into a cryptocurrency custody company, serving as a sort of bank for cryptocurrency users and charging fees for transactions.
Absolute Zero
Mashinsky informed the assembled workers, "We gave it a code name: Kelvin, absolute zero. Therefore, we intend to essentially start again with a procedure that will not depend on your trust in us in any way."
No statement from Celsius was obtained. The business told the Times in a statement that it frequently has internal meetings to prepare for various scenarios, but it did not dispute the accuracy of the meeting transcript.
The business is attempting to portray its current difficulties as merely a temporary tragedy that will eventually be overcame. In the conference, Blonstein compared their personal experience to the monomyth, or the "Hero's Journey," an archetypal story framework. He claimed that while they first achieve success, they ineluctably falter "and have this dark time."
Blonstein claims that regaining the trust of the customer is the key to exiting the Monomyth cycle at the "supreme agony" stage. The fundamental idea of custody is that we are holding your property in trust for you, so that is what we will be providing, he explained. The fact that we are keeping something on their behalf and it is their property ensures that they will receive it back.

Even though Celsius wants to get past its bankruptcy woes and demoralizing layoffs, it will still have to deal with 40 different state financial regulatory bodies' inquiries into why the business stopped accepting withdrawals back in June. After closing accounts, the corporation was left owing its customers billions of dollars. Celsius once bragged of having more than 1 million customers and offered absurd interest rates as high as 18%.
Mashinsky apparently compared their company to companies like Pepsi and Delta Airlines, both of which experienced financial failure at some point throughout their histories, while their company is under investigation by authorities and is being criticized by former business partners.
The CEO reportedly informed the assembled staff, "We have an opportunity now to reorganize. Pepsi declared bankruptcy twice, correct? Does it affect how well the Pepsi tastes? I believe Delta filed for bankruptcy. Do you avoid using Delta because of their bankruptcy filing? The key takeaway is that declaring bankruptcy is a test for the business—a test of whether it should emerge or vanish. "
According to the transcription of the recording, employees appear doubtful. When their prior firm was focused on informing customers that there were no transaction costs, one employee questioned why they were taking this path. Mashinsky retorted that although they had always intended to implement transaction fees, they had just never had the opportunity.
According to reports, another worker reportedly questioned: "How are you guys going to regain our faith as employees who saw their colleagues, and sometimes even relatives, getting fired because mistakes were made?"
Mashinsky declared, "We're going to reopen the things that we do best, again: custody, staking, [and] loans," following a lengthy discussion on the present failings of cryptocurrency to tackle even fundamental issues of crypto wallet key management.
Even this novel concept for a business resurgence won't materialize all at once, though. They "should all be ready for a long winter," according to Mashinsky, but their Chapter 11 bankruptcy case has put them in a secure position. The CEO of Celsius claimed that part of their reopening strategy is "returning the balance of the coins" albeit that will depend on receiving agreement from stock holders. The company has promised that it is working on ways to reimburse "tens of thousands of Celsius clients."
Related
Tamadoge – Play to Earn Meme Coin
Earn TAMA in Battles With Doge Pets
Capped Supply of 2 Bn, Token Burn
NFT-Based Metaverse Game
Presale Live Now – tamadoge.io