Bankman-Fried Pushed for Crypto Regulation in Weeks Leading Up to FTX's Collapse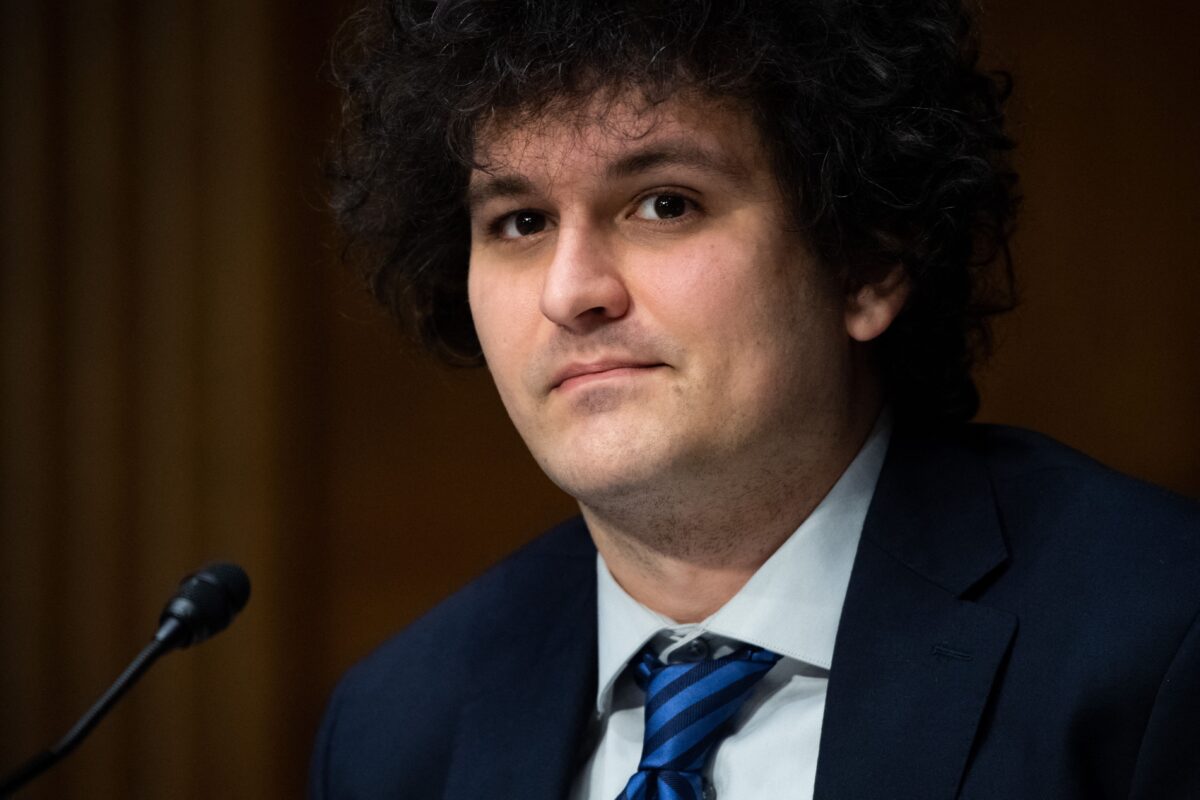 One month prior to the catastrophic collapse of FTX, prominent investors accusedSam Bankman-Fried, the cryptocurrency exchange's founder, of quietly lobbying regulators. For well over a year, the former billionaire offered various suggestions, in interviews and in policy papers, as to how officials in Washington might police the nascent industry.
Legislative influence runs in the family. His father, Joseph Bankman, is a leading tax law scholarat Stanford University while his mother, Stanford law professorBarbara Fried, had helped raise tens of millions for Democratic Party candidates.
Today, we see many top U.S. officials, including Treasury Secretary Janet Yellen and Securities and Exchange Commission (SEC) Chair Gary Gensler, pushing to strengthen crypto legislation to protect consumers.
At the center of Bankman-Frieds regulatory ideationswas which government body ought to govern crypto.
He thinks its very, very important that the Commodity Futures Trading Commission (CFTC) regulate his business, Bloomberg columnist Max Chafkin wrote in June. In choosing the CFTC over the SEC, Bankman-Fried and others like him are picking the more pliable of the two agencies.
In a Twitter post on March 28, the FTX founder and former CEOsignaled his approval of the CFTC assuming an expanded role in policing cryptocurrency trading. A month prior, Bankman-Fried hosted a private event for Washington insiders that, according to anonymous attendees, was intended to induce Congress to expand the powers of the commission.
Several former CFTC officials occupied top positions at FTX, including board member Jill Sommers, a former commissioner of the regulatory body.
In response to the appointment, Center for Economic and Policy Research Director Timi Iwayemi highlighted in September that this move further illustrates FTX CEO Sam Bankman-Fried's apparently insatiable desire to accumulate a cadre of revolving door pawns to influence crypto legislations and policy in Washington, D.C.
FTX general counsel Ryne Miller also comes from the CFTC, where he worked directly under Gensler, who was CFTC chairman from 2009 to 2014 during the Obama administration. In 2014, Mark Wetjen took over as chairman of the CFTC, succeeding Gensler. He also joined FTX as head of policy and regulatory strategy in 2021.
Government officials in Congress and at independent agencies like the CFTC should focus on protecting consumers and ignore any entreaties from their former colleagues who now represent the industrys interests, Iwayemi pleaded in the weeks leading up to the FTX liquidity crisis.
Sommers, Miller, and Wetjen didn't respond by press time to requests for comment.
Crypto Legislation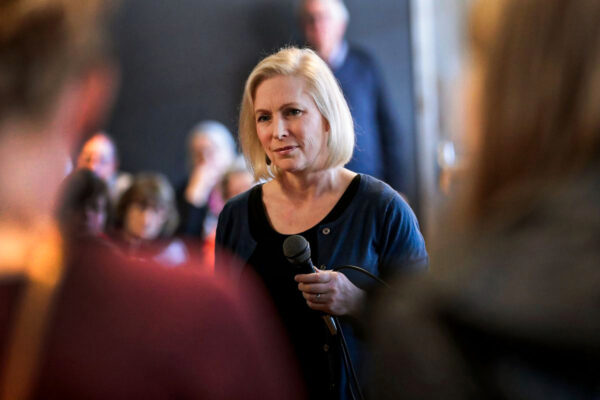 In an interview with CNBC, Bankman-Fried expressed indifference as to which body ultimately would wield authority over the digital asset space, although he praised Sen. Kirsten Gillibrands legislative efforts. Gillibrand (D-N.Y.) sponsored the LummisGillibrand Responsible Financial Innovation Act, which would yield exclusive jurisdiction over crypto transactions to the CFTC.
The bills co-sponsor, Sen. Cynthia Lummis (R-Wyo.) released a statement on the FTX scandal, saying it further demonstrates the urgency to approve her legislation.
A more recent crypto-related initiative, the Digital Commodities Consumer Protection Act (DCCPA), earned the public support of Bankman-Fried as well. This bill(pdf), like the one formerly mentioned, would grant broad-scoping and exclusive powers over the crypto industry to the CFTC.
In October, the crypto entrepreneur took to Twitter to voice his optimism that the bill would provide customer protection on centralized crypto exchanges without endangering decentralized finance (DeFi).
Soon after, a draft of DCCPA was leaked.Many crypto experts reached the opposite conclusion as Bankman-Fried.
This bill would effectively ban decentralized finance, and force consumers to use centralized products like FTX,Adam Cochran, partner at Cinneamhain Ventures,wrote on Twitter.
Decrypt Media dubbed DCCPA the DeFi Killing" bill, while the crypto lobbyist group Blockchain Association issued a warning, The bill could be interpreted as a ban on decentralized finance.
The SEC's Gensler criticized DCCPA during an address to the Healthy Markets Association, saying the proposal was promoted by the same folks that failed in the last day or two, referring to Bankman-Fried and FTX. And you sort of wonder, why?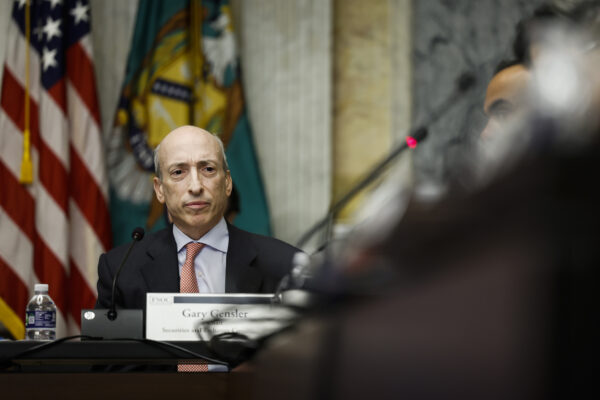 The passage of DCCPA would substantially limit Genslers jurisdiction over the crypto industry.
The bill is sponsored by Sens.Debbie Stabenow (D-Mich.) and John Boozman (R-Ark.). FTX donated to each of their campaigns and spent $270,000 lobbying on behalf of DCCPA and the LummisGillibrand Act.
Gillibrand, Lummis, Stabenow, and Boozman didn't respond by press time to requests for comment.
A recent poll by the Crypto Council for Innovation showed that a majority of U.S. voters want more crypto regulation. David Sacco, finance instructor at the Pompea College of Business, sees things differently.
I am not sure more regulation is the answer, Sacco told The Epoch Times. In fact, I believe that one of the consequences of too much regulation is that it gives investors a false sense of security.
Because an industry is regulated, investors are not as diligent in assessing risk. This was a big part of what happened in 2008.
As things stand, many are expecting Bankman-Fried to be called to testify at House Financial Services Committee hearings planned for next month. Committee Chair Maxine Waters (D-Calif.) said she will seek testimony from the former CEO, who is currently believed to be residing in the Bahamas.