As the prices of Bitcoin, Ethereum, BNB, XRP, Solana, Cardano, Shiba Inu, and Dogecoin soar higher, the cryptocurrency market exhibits "anomalous" behavior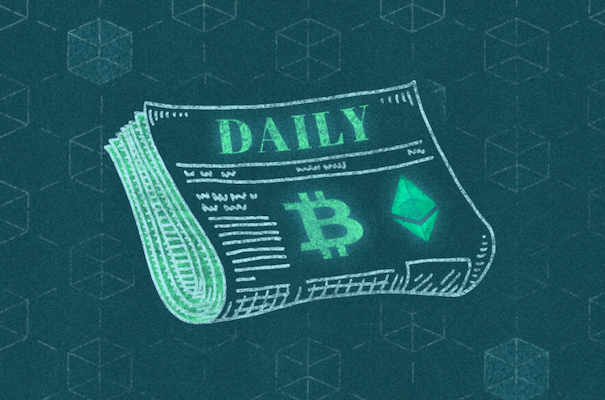 Recently, the behavior of crypto prices has changed from how it has been for a long time.
All significant stock benchmarks saw significant losses over the previous week. The S&P 500 plunged to 3,600, its lowest point since December 2020. Additionally, the Nasdaq and Dow also fell by almost 5%.
Crypto, meanwhile, has suddenly pounced in the opposite way. The price of bitcoin increased by 6% over that time, Ethereum increased by 4%, and many significant altcoins had gains close to double digits. (BNB 0.0%, XRP 0.0%, Solana, Dogecoin, and Shiba Inu are up 4.6%, 3.5%, 4.1%, 2.1%, 1.9% while Terra's Luna and Cardano are down 7.3% and 4.4%)
This decoupling came as a big surprise because for much of 2022 crypto moved in tandem with stocks.
Major cryptocurrencies have a strong correlation to the stock market, as we noted back in April. Additionally, they have a high stock beta. So, in essence, cryptocurrency amplifies stock market movements. If stocks soar, cryptos soar higher. Also the opposite. Cryptocurrency plunges into oblivion if markets plummet. Additionally, according to the IMF, both the correlation and beta have dramatically grown since the start of the pandemic.
And up until recently, this association was at an all-time high. Are we finally seeing the anticipated crypto decorrelation? Or is there another factor at work?
Getting a perspective
Both yes and no, is the answer.
The resiliency of cryptocurrency in the face of market unrest is explained by two hypotheses. The first is that there is now a sufficient number of long-term investors in cryptocurrencies (also known as HODLers) who are confident enough to hold on through the crisis.
The number of bitcoin holders (HODLers) in the top 5 categories (up to 0.1 BTC 0.0%) has increased in bearish market conditions since April 2022, which is anomalous to prior bad market data, according to a recent note from Bitnex. This serves as one another example of how retail investors and cryptocurrency usage are expanding despite adverse macroeconomic conditions.

According to Glassnode's on-chain analysis, HODLing is at all-time high levels and has a significant impact on bitcoin prices. "The cohort of investors with older coins remain steadfast, refusing to spend and exit their position at any meaningful scale," the analysis states.
The alternative argument contends that this transitory de-correlation is just short-term noise because the cryptocurrency market corrected fully before the stock market because it processed macro news more quickly.
"[The Fed] was heavily front run in crypto, and we're hence seeing a correction before stocks have even fully moved," Wilfred Daye of Securitize Capital told Bloomberg. "This has been a pattern we've seen repeatedly with event-driven moves recently due to the relative immaturity of crypto markets and their participants."
Going forward
With just a few weeks into decoupling, it's too early to call a full-fledged crypto "decorrelation" from stocks. On the other hand, as far as bitcoin is concerned, HODLer conviction alone is giving hope that further downside is limited.
A coin worth mentioning
Another coin that has been in the news recently is Tamadoge (TAMA).  The idea is similar to Tamagotchi in that users can buy a pet, feed it, and then engage in combat with it once it has grown up. Because it is a play-to-earn (P2E) platform, players may make money while having fun and moving up the leaderboard by gaining Doge points. TAMA is a meme coin with utility that will be used to discover all of the special features of the platform.
There is also a lot to anticipate with the release of the augmented reality software (AR app) in the fourth quarter of 2023. The ability to be close to their pets while using the app will make it much easier for players to commit to maintaining their well-being.
As a result, a great deal of people are turning to TAMA for investments because of the excitement it has generated as a result of the current level of success it is enjoying.
Tamadoge was recently listed on OKX, one of the most popular cryptocurrency exchanges in the world. This may also act as a catalyst for a major price spike in the upcoming days. Whether this movement will be short-term in nature or not, the overall growth of the project is believed by many to be solid.
The full paper and roadmap for TAMA can be read here.
Related
Tamadoge – Play to Earn Meme Coin
Earn TAMA in Battles With Doge Pets
Capped Supply of 2 Bn, Token Burn
Presale Raised $19 Million in Under Two Months
Upcoming ICO on OKX Exchange