As the FTX collapse highlights diversification, Decentraland DAO considers pausing grants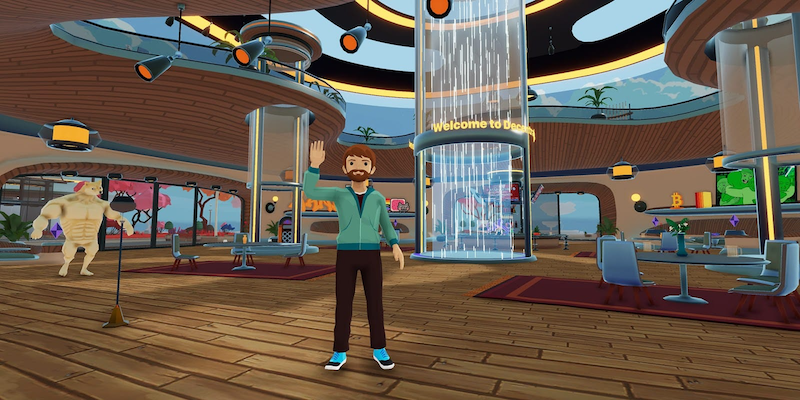 The metaverse platform's community decision-making tool, the Decentraland DAO, is holding a vote on whether to stop its grants program temporarily and reevaluate its structure.
The proposal, which was put to a vote on Wednesday, raises issues with the organization's treasury holdings' variety as well as the absence of clear grant-making policies. Any community member can use the program to submit a funding request for work to enhance the platform or add new features.
The proposal reads, "The awards program has shown to be a significant feature and excellent addition to Decentraland, but the time might be ripe to pause and reassess its existing structure, discovering useful lessons from its flaws."
Over 99% of the assets held by the DAO community treasury of the metaverse platform are held in MANA, Decentraland's native cryptocurrency
The proposal specifically states that the DAO treasury now has $19.3 million in assets, 99.1% of which are held in MANA, Decentraland's native cryptocurrency, and 0.9% in "other" tokens.
The suggestion makes reference to the risks that failing bitcoin exchange FTX took prior to filing for bankruptcy while presenting that data. FTX's sister company, Alameda, was found to have billions of dollars' worth of FTT – the platform's exchange token – listed on its financial sheet last week. This aroused suspicions about the firm's unstable roots and suggested an unusually strong tie between the two businesses.
The suggestion notes that overexposing one's capital and assets to a single type of asset as your principal source of funding and liquidity is a huge danger. This is one of the most important lessons we can take away from FTX's collapse. MANA is currently trading at $0.41 cents, having dropped 34% in value in the previous month. According to the plan, additional grants might raise the sell pressure on the coin.
According to the DAO's treasury website, the grants program has so far funded 124 grants and contributed $7.5 million to metaverse initiatives. The break would give the DAO time to diversify its cash flow, rethink its grants program, and develop a strategy.
According to co-author and co-founder of Web3 design firm Metaverse Architects Sean Ellul, "FTX has taught our entire industry that responsibility, diversity, openness, and cautious and active risk management methods are an absolute necessity that shouldn't be neglected."
In February 2020, The DAO announced a plan to gradually boost its treasury by vesting 222 million MANA tokens over a ten-year period. The DAO has invested around 61 million tokens so far.
As of Monday, when the survey is set to finish, 62% of respondents support the break.
Related
Dash 2 Trade – High Potential Presale
Active Presale Live Now – dash2trade.com
Native Token of Crypto Signals Ecosystem
KYC Verified & Audited