5 Best Coins for 100x Gains June Week 4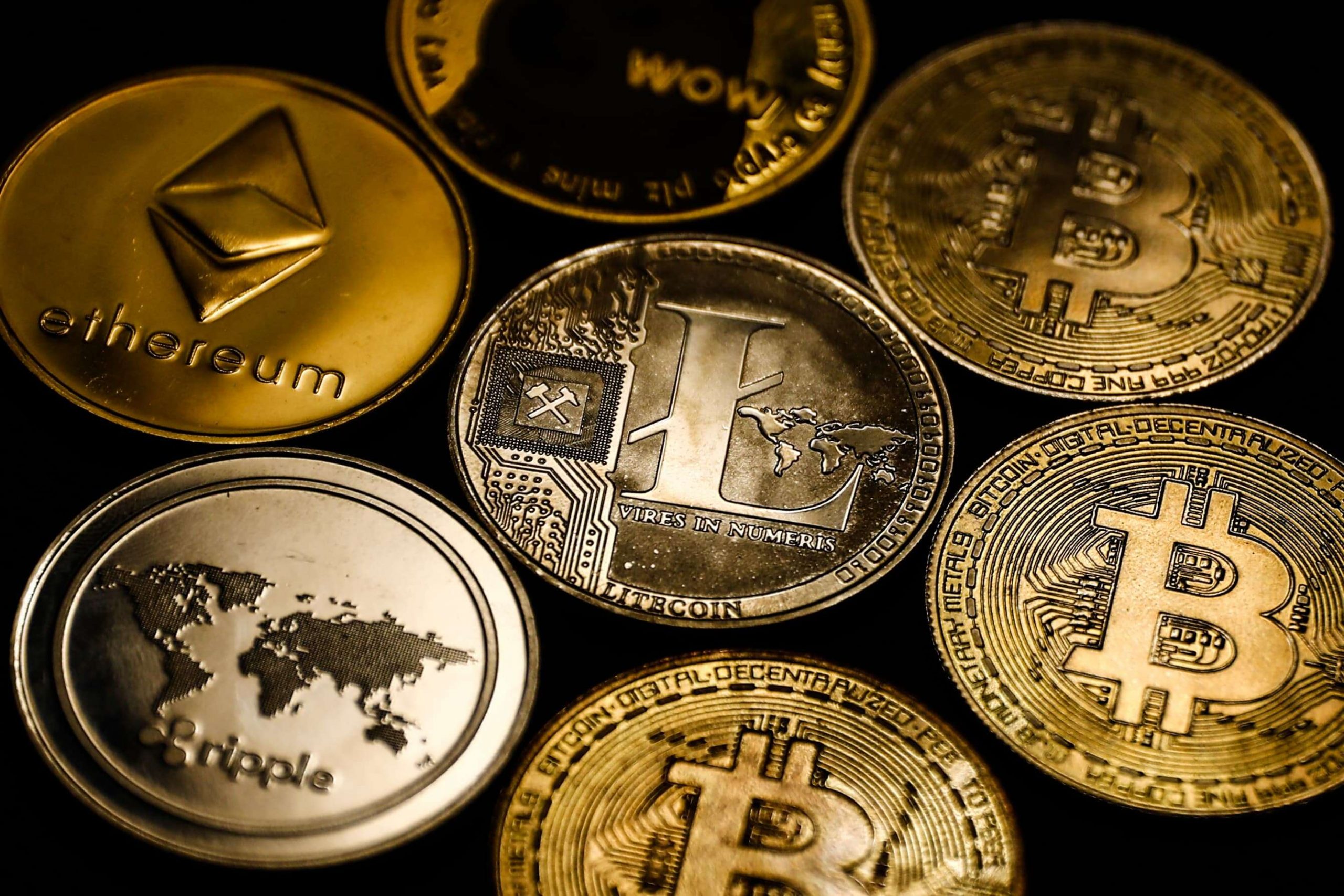 The crypto market is still enduring a bearish streak. The months-long bearish season has seen the industry slip below the $900 billion in total value locked (TVL). Smart investors know that this is a great time to buy the best coins for 100x gains at the return of the bulls.
This article will identify promising projects for investors to add to their portfolios at a discount.
1. Lucky Block (LBLOCK)
Prime on our best coins for 100x gains list is the LBLOCK token. The digital asset serves as the network token and ticketing system for the Lucky Block ecosystem. Lucky Block, operating on the Binance Smart Chain (BSC) network, is out to revolutionise the online gaming space.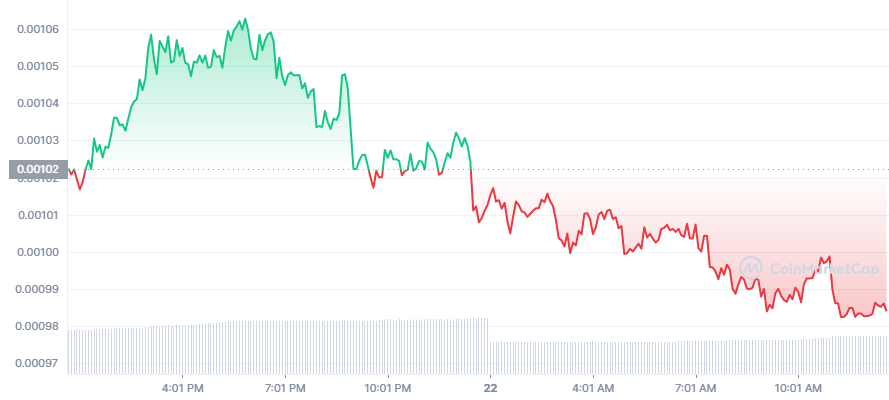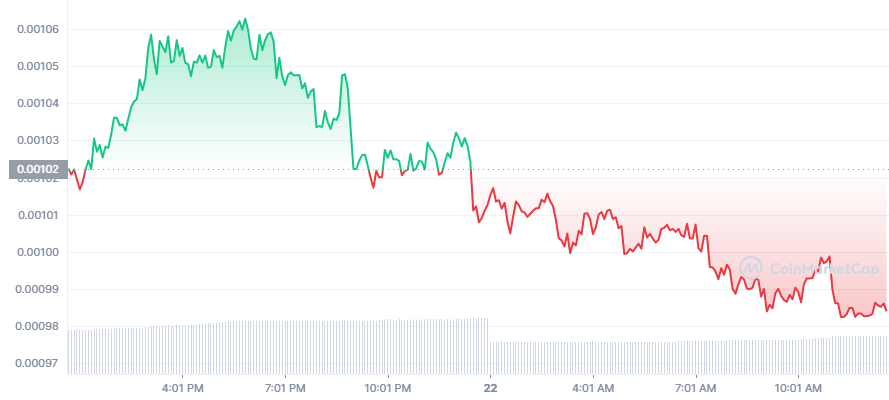 The platform seeks to improve transparency and fairness in the online gaming industry. To this end, Lucky Block operates using Chainlink's Verifiable Randomness (VRF) service, which ensures that all Lucky Block draws are not rigged.
Lucky Block has continued to optimise its services. The platform launched a set of unique 10k non-fungible tokens (NFTs). These digital collectibles, called Platinum Rollers Club NFTs, also serve as a gateway into the Lucky Block gaming space. Holders of the exclusive NFTs stand a chance to win $1 million in rewards in the ongoing NFT giveaway draw.
Lucky Block's governance token, LBLOCK, also allows users to generate passive income. This is done through its fee system. All jackpot winnings are charged 30% with 10% redistributed to all LBLOCK holders. A further 6% is also given to users from token sales. This makes it a viable option for investors to earn interest on Lucky Block tokens.
To tap into the ecosystem, investors need to purchase a ticket of $5 in LBLOCK tokens. Also, holders who buy Lucky Block worth $500 stand a chance to get a free ticket to participate in the weekly ongoing draws.
In order to purchase tickets for Lucky Block weekly draws you need to have $LBLOCK token 🎟️

Where can you buy it? 🤔

➡️https://t.co/c3zY3rNZ4H 🥞
➡️https://t.co/ex5dz5GszN 🖥️
➡️ https://t.co/N38TZzl57i

Get it now and be ready! #cryptocurrency #cryptogames #crypto #jackpot pic.twitter.com/mjJgFLXkQ0

— Lucky Block (@luckyblockcoin) June 20, 2022
At press time, LBLOCK is trading at $0.0009.
2. Solana (SOL)
Solana offers another coin on our best coins for 100x gains list. The layer-1 smart contract network aims to engender crypto and decentralised finance (DeFi) adoption.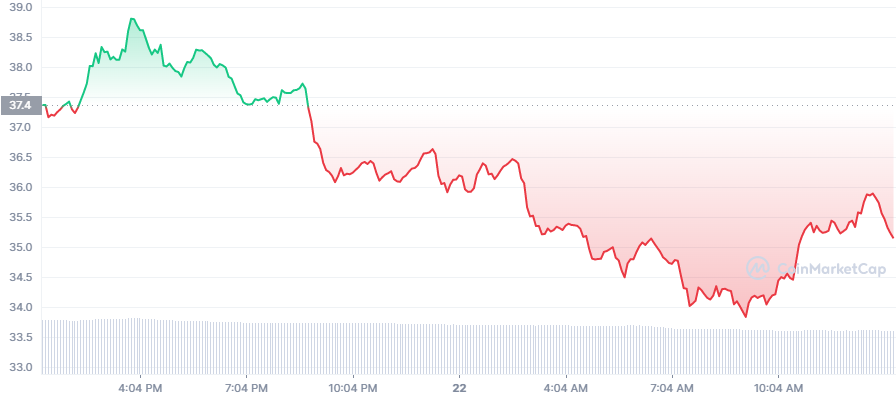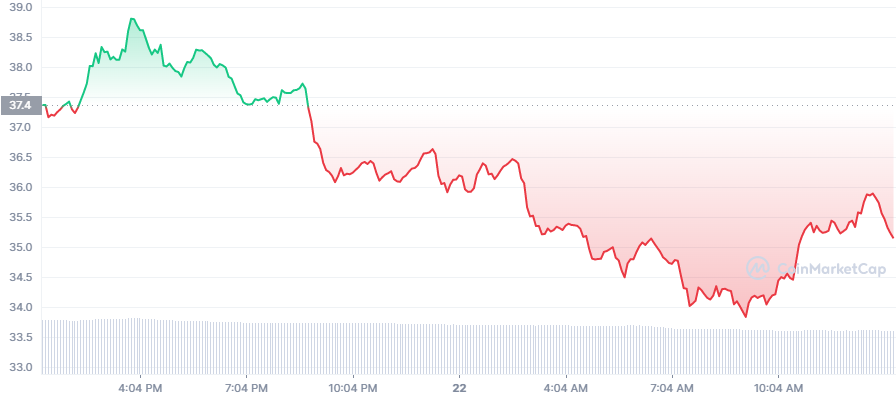 Solana offers a twin consensus mechanism of proof-of-stake (PoS) and proof-of-history (PoH) timing mechanism. This allows it to clock a base minimum of 50,000 transactions per second (TPS) and also offer transaction costs below $1.
Solana is experiencing exponential growth. In a recent round of integrations, Solana partnered with popular crypto storage company Atomic Wallet. The partnership will allow the company's 4 million users to send, receive, and store Solana NFTs. This promising collaboration would likely boost the token price and investors will buy Solana.
For 4,000,000 Atomic users, @solana #NFTs are now supported on @AtomicWallet Desktop & Mobile!⚡️

Send, receive, and store your NFTs.
👉https://t.co/yneJFQwXxA pic.twitter.com/oEiSsruYjC

— AtomicWallet.io (@AtomicWallet) June 20, 2022
At press time, Solana's network token, SOL, is trading at $35.6.


3. Huobi Token (HT)
Huobi Token is the discount token for one of the most popular Bitcoin exchanges, Huobi Global. The digital asset also functions as the exchange's utility token and is operational on the Ethereum blockchain.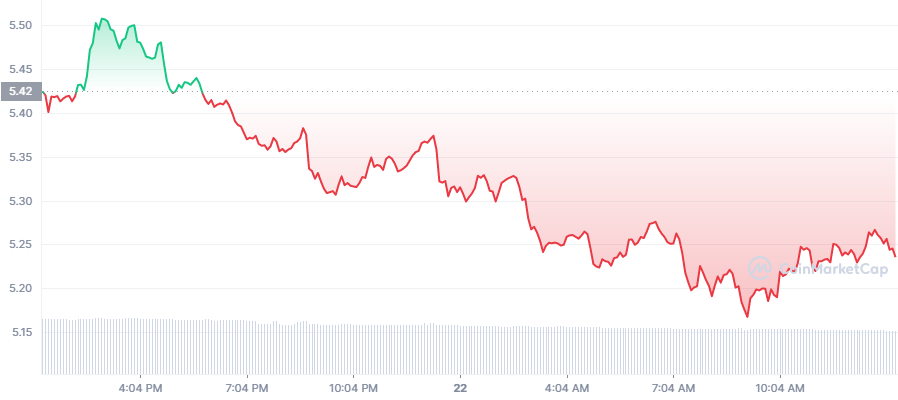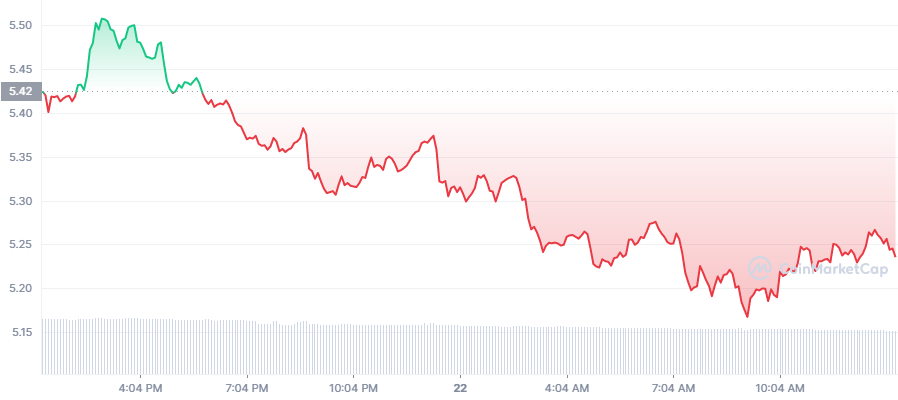 Huobi Token is in part reliant on the overall performance of its issuing crypto exchange. The exchange has been on a listing spree despite a massive market downturn and wane in investors' interest. In a tweet, the Singapore-based exchange announced the listing of the DORA token, the native asset for the DAO-as-a-Service infrastructure firm.
🔥New Listing on #Huobi $DORA @DoraFactory

Deposits open
Trading starts soonhttps://t.co/BYdXzhRxpI pic.twitter.com/Jr04RIEDDp

— Huobi (@HuobiGlobal) June 22, 2022
At press time, HT is trading at $5.25.
4. Polygon (MATIC)
Polygon serves as the second layer platform for the Ethereum network. Boasting a modular framework, Polygon offers a 65,000 TPS speed, making it the fastest scaling solution in the crypto space.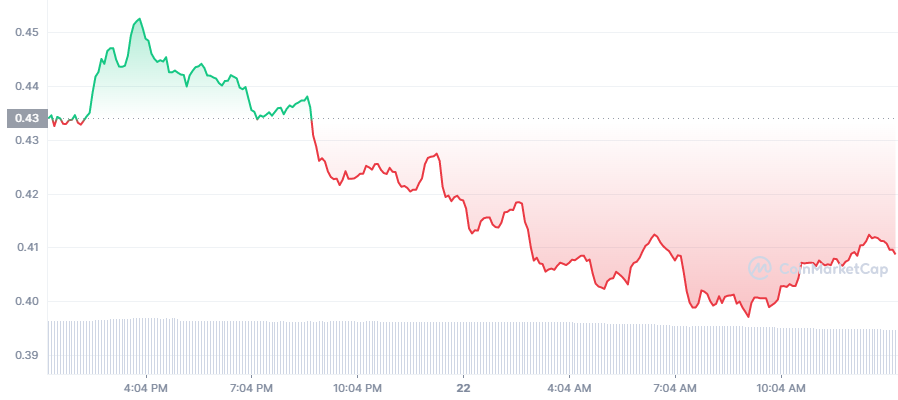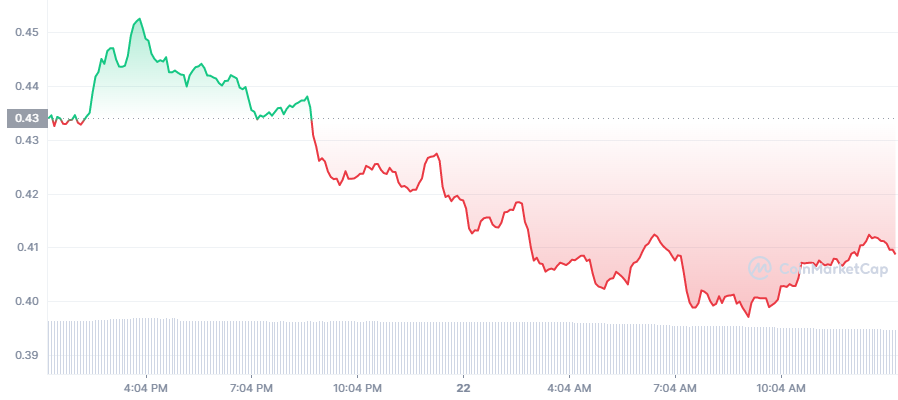 In its operation, Polygon bundles all transactions and validates them off-chain. The verified transactions are then sent to the Ethereum network.
As Ethereum works towards transitioning to a PoS consensus mechanism, Polygon's low-cost infrastructure and low-energy density has made it a blockchain of choice. The protocol has largely continued to impress investors and many are out to buy Polygon. This is reflected in its continued growth. Polygon has been working towards becoming a green blockchain network.
In a recently released blog post, the scaling solution announced that it has retired $400,000 worth of carbon credits. This equates to 90,000 metric tonnes of greenhouse gasses.
First milestone reached ✅@0xPolygon 🤝 @KlimaDAO

Polygon Carbon neutral progress: ▃▃▃▃▃▃▓ 100%

Learn more 👇https://t.co/1QkpgT8Btn

— Polygon – MATIC 💚 (@0xPolygon) June 21, 2022
At press time, MATIC, Polygon's native token, is trading at $0.40.
5. Ripple (XRP)
XRP, Ripple's native token, rounds off our best coins for 100x gains list. Ripple, launched in 2012, aims to improve the current centralised financial landscape by providing a more cost-effective and rapid transfer of value across borders. The platform has since become a major force in the crypto space as it operates in tandem with top financial institutions.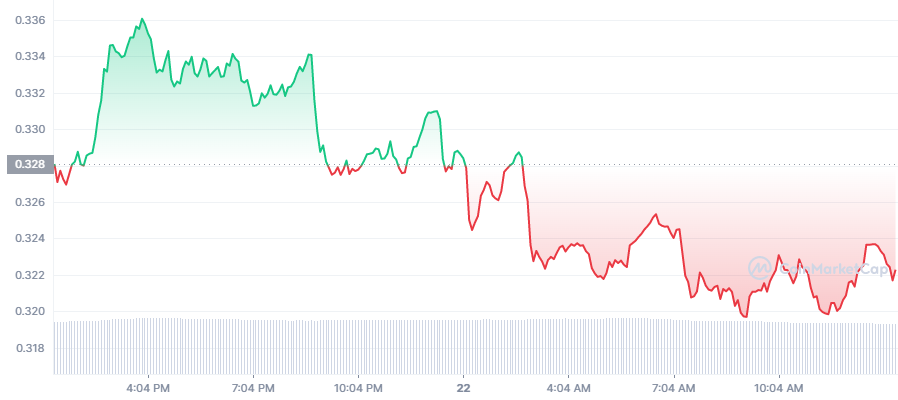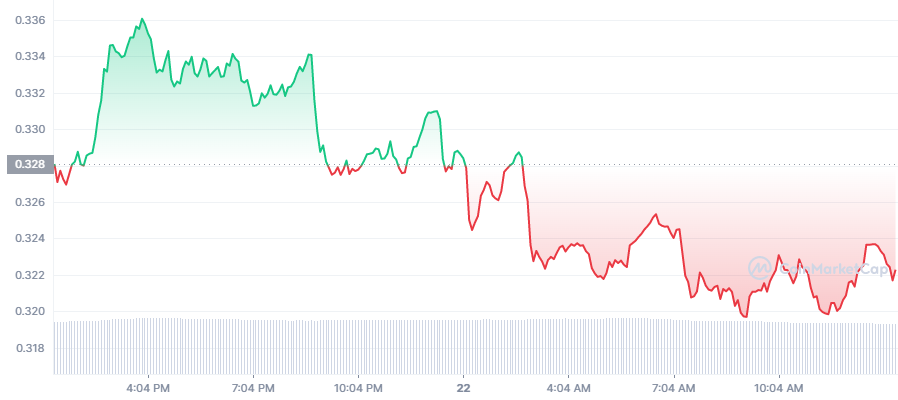 Aside from enabling a less expensive and near-instant remittance model, Ripple has closely been expanding its appeal. In a recent press release, Ripple announced a partnership with FlufWorld towards enabling an open metaverse ecosystem. The collaboration is geared towards allowing metaverse projects to buy, sell, trade, and mint NFTs using the Ripple network as an underlying infrastructure. This strong fundamental has driven up interests in the protocol as more investors look to buy Ripple.
📢We're partnering with @FlufWorld to bring "The Open Metaverse" to life, enabling metaverse projects to mint #NFTs and buy/sell/trade in-network tokens on The Root Network, which will be built on the #XRPL with XRP as a native asset.

Learn more: https://t.co/gdSMgTOXKS

— RippleX (@RippleXDev) June 17, 2022
At press time, XRP is trading at $0.32.
Read More:
Lucky Block – Our Recommended Crypto of 2022
New Crypto Games Platform
Featured in Forbes, Nasdaq.com, Yahoo Finance
LBLOCK Token Up 1000%+ From Presale
Listed on Pancakeswap, LBank
Free Tickets to Jackpot Prize Draws for Holders
Passive Income Rewards – Play to Earn Utility
10,000 NFTs Minted in 2022 – Now on NFTLaunchpad.com
$1 Million NFT Jackpot in May 2022
Worldwide Decentralized Competitions
Cryptoassets are a highly volatile unregulated investment product. No UK or EU investor protection.